Tesla Model Y News: Elon Musk Vehicle 'Challenged' By Mustang-Inspired SUV
Tesla CEO Elon Musk has high hopes for the upcoming Model Y crossover SUV, saying it will sell better than the Model 3 sedan. However, as early as last Thursday's reveal, it seems that the electric vehicle already has some serious competition from the iconic Ford Mustang.
Minutes after Tesla's live stream reveal of the Model Y, Ford tweeted a very telling image of the iconic stallion logo with the caption, "Hold your horses." Although Ford has not confirmed anything, it was apparent that the image was patterned from the Tesla vehicle's now familiar outline against a black backdrop.
And it seems the timing of the tweet was intentional. According to a CNBC report, a Ford executive who refused to be named said that the company timed their teaser with the Tesla launch to hint of big things to come in their own electric vehicle program.
Ford's next vehicle seems like it will directly challenge Tesla's Model Y and that we can expect a "Mustang-inspired" SUV. This is an exciting prospect for Ford, particularly for fans of the iconic muscle car.
According to the report, Ford President of Global Operations Joe Hinrichs said that the company is moving quickly toward producing its "Mustang-inspired" all-electric SUV and that it will be in showrooms by next year. This is about the same time that Tesla will start delivering its battery-powered Model Y variants.
Ford is no stranger when it comes to electric vehicles. The company is one of the pioneers of electric cars, coming up with a line-up of mix hybrids, all-electric cars and plug-ins.
However, the company did not achieve much success in this segment. Its plug-in vehicles, for example, were described to lack in range and sacrificed design, cargo and passenger space to accommodate the car's batteries.
Should the Mustang SUV be successful, this could signal a major change for the American car company which seems to be following the electric vehicle platform of Tesla and other American car brands. An electric sports utility vehicle will also drastically change the design and makeup of most of its cars to accommodate a new power source. The move also highlights the American car industry's collective shift from selling sedans to larger vehicles.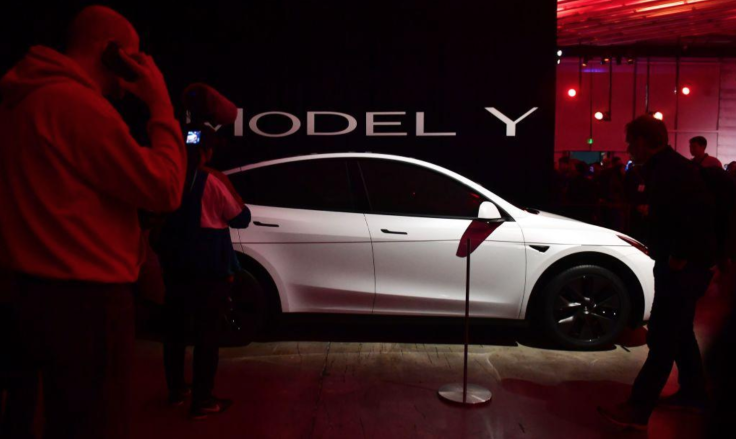 © Copyright IBTimes 2023. All rights reserved.