Tesla Model Y, Other Electric Vehicles In The Pipeline At Elon Musk's Company
Tesla CEO Elon Musk recently announced that the company will be releasing some updates in the first Thursday of March 2019. Musk didn't reveal any details about their announcement, but Tesla has previously revealed some of their upcoming releases such as the Tesla Model Y and other vehicles. Here's what we know about this.
Tesla Model Y
Musk has confirmed a lot of details about their upcoming Tesla Model Y electric crossover SUV. This upcoming car has some parts borrowed from the Model 3 sedan and will compete in the SUV market against the standing no. 1 SUV in the American market, the Toyota Rav-4, not only in features but also in price tags. As of now, other car companies such as Byton and Porsche are also aiming to enter the electric car market soon. Tesla may want to reveal Tesla Model Y too to stay in the competition as the other companies are also aiming to dominate this market. For now, we'll have to wait until these vehicles are released to see which one will be the best out in the market.
Semi electric truck
Other than the Model Y, Tesla is also planning to release its Semi electric truck this 2019. The Tesla Semi looks like a big delivery truck often used by large companies to transport their goods throughout the country, and it also has an autopilot feature. Many businesses and even the government are already pre-ordering this vehicle for their operations use. However, this release doesn't look like it can hype up the public as it doesn't seem to be fit for daily use.
Tesla pickup truck
The full details about the Tesla pickup truck have yet to be revealed, but it's confirmed to be another high priority project along with the Model Y. So far, it is speculated to be made in a different way compared to their sedan and SUV Model series. For now, we'll have to see how Tesla announces this new pickup truck.
Second generation Tesla Roadster
Other than the newest Tesla SUV, the Tesla Roadster is also expected to have a new generation to be released soon. Similar to other upcoming Tesla vehicles, not many details are known about the second generation Tesla Roadster. However, the new Roadster is said to have a futuristic design that takes inspiration from "Star Wars'" Stormtrooper soldier design and colors.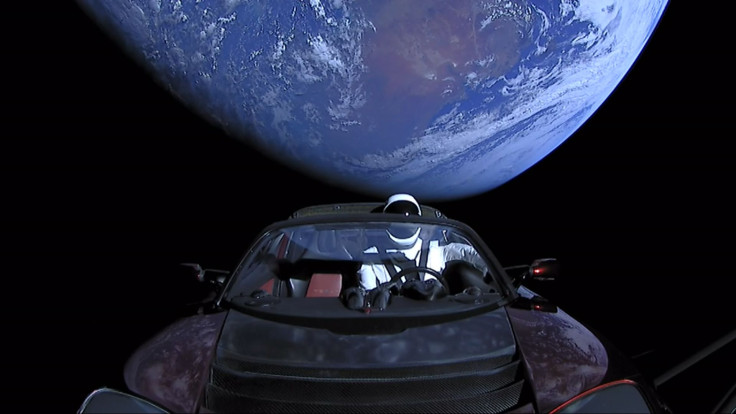 © Copyright IBTimes 2023. All rights reserved.
FOLLOW MORE IBT NEWS ON THE BELOW CHANNELS