Tesla Motors Is Reining In Autopilot Because Of 'People Doing Crazy Things'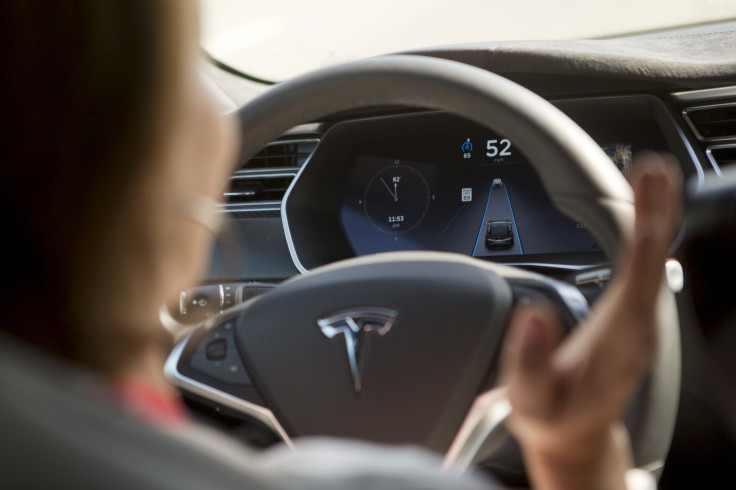 Nearly a month after Tesla Motors disabled the semiautonomous driving features on all of its cars in Hong Kong "pending approval" from local authorities, Tesla customers are reporting new limitations to the car's Autosteer feature, its automatic lane-keeping technology. Thanks to what CEO Elon Musk described as "people doing crazy things" with Autosteer, the company is scaling back its functionality.
Tesla will restrict the technology to speeds below 45 mph on single-lane roads with clearly delineated line markings. The beta version of the latest 7.1 Tesla firmware update that's going to Tesla customers worldwide also includes a series of other changes, including an updated user interface and self-parking.
Tesla's Autosteer function is closely watched because it's seen as a sign of things to come. More cars are including sensor-based driver-assistance features that skirt the boundary of convenience and auto safety. Tesla currently offers a package of driver's assistance features that it calls Autopilot, which includes Autosteer, Auto Lane Change (initiated when the driver activates a turn signal), 360-degree Side-Collison Warning, and an enhanced version of Autopark that allows the vehicle to park itself without an occupant.
While the company has specifically warned that the "convenience" of Autosteer requires drivers to keep their hands on the wheel, the internet is filled with videos showing excited Tesla owners ignoring the instructions. In one example, a Tesla owner in the Netherlands shows a Tesla car speeding down a highway with nobody in the driver's seat. (The GIF above, from a YouTube video, shows a Tesla on the road using Autosteer.)
So far there have been no reports of accidents using the function, but with so few Tesla cars on roads (roughly 100,000 worldwide, and most of them in the U.S.), the statistical likelihood of accident or injury in Tesla cars is likely very low compared to high-volume luxury automakers.
At least one member of the widely read Tesla Motors Forum claims to have been pulled over and ticketed while using the car's Autopilot lane-keeping function: "When the police officer walked up he asked 'have you been drinking or texting. I pulled you over because you could not stay in your lane,'" wrote Tesla Motors Club subscriber RaceDeck, who admitted he was speeding.
Last month, Tesla disabled all Autopilot functions in its cars in Hong Kong over concerns by local authorities that the cars would pose a safety risk on the city's crowded streets. Tesla says it's pursuing permission to reintroduce the features by working with local traffic-safety authorities.
© Copyright IBTimes 2023. All rights reserved.