Tesla Pickup Design, Release: Will Elon Musk's Vehicle Beat Rivian R1T?
The long wait is almost over. Tesla's Cybertruck is considered to be the vehicle maker's coolest play and many are truly thrilled to know that the electric pickup is set to launch in less than two weeks.
Per a report, the Tesla CEO Elon Musk will unravel Tesla's Cybertruck on Nov. 21. The much-awaited reveal of this new truck should have enough speed to meet the standards of the Rivian R1T, which has already enjoyed a headstart this year, to grab the attention of the world. Tesla's CEO will soon end his teaser campaign on his Twitter account and publicly announce all the detailed information of his corporation's upcoming reveal of the new pickup truck. Here are the following features we can expect to see that can make the Tesla utility vehicle shine over its competition:
First is improved design and capabilities. Tesla's pickup truck is equipped with 300,00 pounds of towing power, a much better feature compared to its rival, Rivian R1T, which has almost 11,000 pounds of towing capability. The much-anticipated truck is known to be capable of running up to 500 miles on a fully charged battery with enough energy to power up tools when deemed necessary.
Next is a better battery charge. As for the information regarding battery tech and size, charging speed, horsepower, and the overall analysis of the performance, several critics are already speculating that the new vehicle from Musk could be supported by a truly powerful battery system.
Youtuber and Tesla analyst Sean Mitchell of AllThingsEV assumed that Tesla's new pickup truck will have battery capacities that will range from 150-200 kWh. The supposedly 500-mile range could even be surpassed and reach 600 miles if rumors prove true that Tesla will be using Maxwell battery. This could mean that the vehicle could be capable of a 250 kW charge rate.
Tesla's newest vehicle, which CEO Musk once discussed to be much faster than the Porsche 911, could speed up from 0 to 60 in three seconds. The horsepower is 800-1,000, which is considered super-fast. For the featured designs, the pickup truck will look absolutely different, thanks to its "cyberpunk" features that might include a spaceship-like wide glass to give the pickup a dynamic look.
The upcoming week before the launch will be quite thrilling indeed.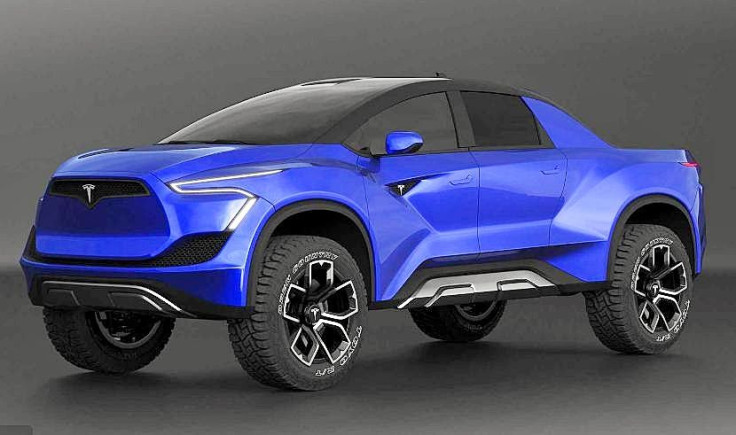 © Copyright IBTimes 2023. All rights reserved.