Tesla Pickup Design Shocker: Here's Why Elon Musk's New Vehicle Will Sell
With only a few more weeks before the expected launch of the mysterious Tesla pickup, Elon Musk's groundbreaking utility vehicle, some analysts are wondering if the pickup is going to fly especially among pickup owners who are known to be fiercely loyal to established brands.
So far, the Tesla pickup is doing very well in terms of popularity and getting the attention not only of Tesla enthusiasts but other motorheads as well. As with other Tesla vehicles, the Tesla pickup caused a lot of excitement. Ever since Musk showcased an obscure teaser of the pickup, interest on the new utility vehicle has been gaining ground.
In a Twitter survey conducted by Autowise a few months ago, it showed that the interest in the Tesla brand exceeded that of the F-150 in over 26 states in the U.S. According to a report, the data was gathered using geotagged information and was used to create a "map" courtesy of TrendsMap.
But is the survey results enough data to confirm that the Tesla pickup, unofficially being referred to as the Tesla Model B, is going to really sell? Here are some of the positive points of what to expect from Tesla's latest utility vehicle:
First, the vehicle is going to be surprisingly priced competitively, with a price range of around $50,000. "We don't want it to be really expensive. I think it's got to start at less than $50,000, it's got to be like $49,000 starting price, maximum, ideally less. … It's got to be something that's affordable. There will be versions of the truck that are more expensive, but you've got to be able to get a really great truck for $49,000, or less," Musk said in a podcast hosted by Ryan McCaffrey.
This is already going to be a major plus point, especially when compared to the competition that's now making headlines for having an exorbitant price range. In fact, according to a report, Tesla rival Bollinger's B2 pickup truck and B1 SUV are expected to have a price range of about $125,000. The pickup is set to be more expensive because it is going to be a much-larger vehicle at 207.5 inches long.
Next, the Tesla pickup is also expected to be quite powerful and functional. Musk once described the pickup to have the functionality of the Ford F-150 and the speed of a Porsche 911. Towing power is pegged at an impressive 300,000 pounds capacity while range on a full charge could go to as far as 500 miles - meaning it can actually power tools when needed, adding to the functionality of the truck.
As for the look, Musk's promise that it is going to be very futuristic or cyberpunk could go both ways, with people buying it for the sheer originality of how it will look like or actually not buy it because it's going to look too different for comfort.
The Tesla pickup is set to launch in November this year.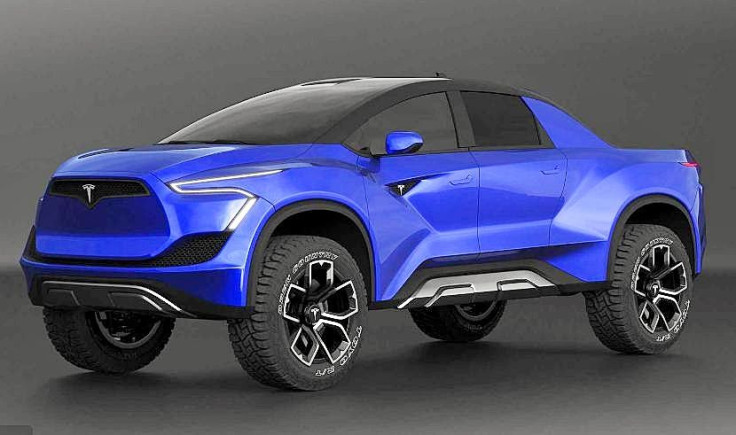 © Copyright IBTimes 2023. All rights reserved.