Tesla Pickup Price Shocker: Analyst Skeptical About $50,000 Price Tag
Elon Musk's highly mysterious and highly intriguing Tesla pickup truck is no doubt one of the most talked-about electric vehicles to date.
Tesla fans, automobile enthusiasts and EV experts are quite drawn to the new utility vehicle because no one has actually seen it months after Tesla's chief engineer announced it during the unveiling of the Model Y early this year. Musk also described it with a number of provocative features, calling it a futuristic "cyberpunk" vehicle that won't feel out of place in a "Blade Runner" movie.
The vehicle is going to be huge and can seat six people (including someone as big as Andre the Giant) easily. It is also said to have a towing capacity of 300,000 pounds -- quite powerful compared to other electric pickups like the Rivian R1T with a towing capacity of around 11,000 pounds.
The Tesla pickup, which is now being called unofficially as the Tesla Model B, is also going to be one of the most competitive pickups in the market once it gets launched thanks to its price tag. Tesla's enigmatic CEO shared that the pickup will be priced below $50,000, which is pretty low for a pickup which often averages up to $70,000.
Now here's where the problem lies: some motoring journalists actually don't think that Tesla could come up with a pickup at the said price range. In a podcast published by The Motley Fool, senior analyst Emily Flippen shared that she's skeptical about the price.
When fellow analyst and MarketFoolery host Mac Greer asked Flippen if she believes the Tesla pickup can tow 300,000 pounds of load that's equivalent to "20 T-Rexes" Flippen shared that she's doubtful.
"Ranges run about $30,000 to $70,000. But, can Tesla actually get the same levels of profits that the trucks deliver for Ford? A third of their sales revenue is from these pickup trucks, among the three big Detroit automakers. I'm sure a large amount of their profit is also coming from those trucks. Can Tesla match that profitability? I don't know," Jim Mueller, another analyst, said.
"Yeah. And, here's the thing. 20 T-Rexes, I'll give it to them. The guy sent a car to space, OK, you can have your 20 T-Rexes. Here's what I don't believe: the $50,000 price point. I feel like we've been there. We've done that. We've heard it. It's probably not happening, at least not at that price," Flippen said.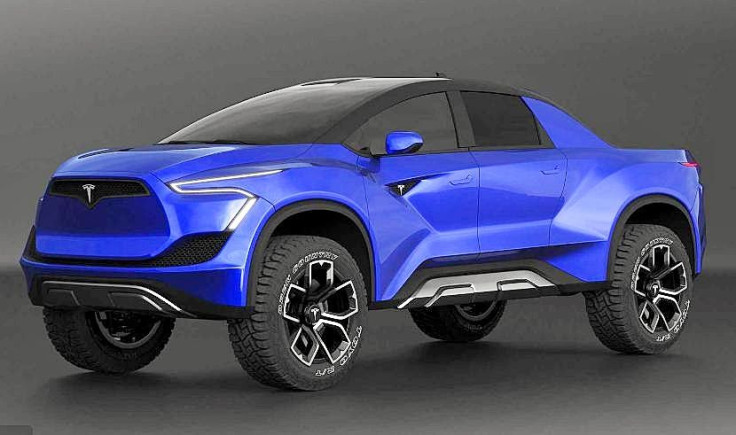 © Copyright IBTimes 2023. All rights reserved.