Tesla Pickup Release Confirmed For November By Elon Musk
Tesla CEO Elon Musk tweeted a "confirmation" of the November launch of its much talked-about Tesla pickup.
When Twitter user Steve Jobs Ghost asked the enigmatic CEO if the electric vehicle company is still targeting a November launch, Musk replied: "No change." Musk tweeted a few weeks ago that the launch of the Tesla pickup will be set before the year ends.
As a reply to a follower's question on whether the company plans to launch the pickup by the end of October, Musk replied: "November most likely."
The Tesla pickup is currently the most intriguing among Musk's EV line even if we have yet to see an actual photo of the mysterious vehicle. Thanks to Musk's description of the vehicle, many Tesla fans and analysts are already anticipating that the pickup is going to be a groundbreaking vehicle that won't only bring a fresh change to the market but will also pave the way for future developments when it comes to utility vehicles.
Gone are the days of pickups with classic silhouettes — Tesla's pickup is expected to be a "cyberpunk" vehicle that is sure to stand out on the road. Musk's unique description of the pickup has inspired numerous concept designs, all of which are not only impressive but out of this world, as well.
The Tesla pickup is also set to become one of the most powerful vehicles compared to other electric pickups with 300,000 pounds of towing power. Compared to other EV trucks like the Rivian R1T with approximately 11,000 pounds towing capacity, the Tesla pickup leads by a mile.
For range, the new utility vehicle is expected to run a total of 500 miles on a full charge, a battery capacity that's enough to power tools when needed. It will also be equipped with a number of technological advantages, features which some analysts believe can be applied in the future for SpaceX vehicles.
The Tesla pickup's excellent drivetrain is also seen as an important platform for other utility vehicles such as the Tesla van or a Tesla minibus. Needless to say, there are many things to be excited about when it comes to the new Tesla pickup. Good thing we only have a few more weeks to wait before the actual pickup goes public.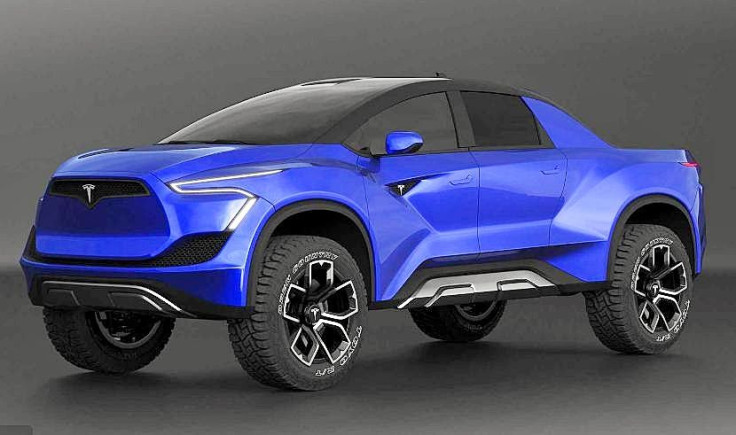 © Copyright IBTimes 2023. All rights reserved.