Tesla Pickup Release Delay: Possible Challenges Elon Musk Could Face Before Launch
The long wait is almost over and Tesla is about to unveil this month its much-awaited and mysterious Tesla pickup.
All things seem to be on schedule, with no less than Tesla CEO Elon Musk saying that the reveal of the highly-anticipated Tesla pickup will most likely make its first public appearance in November. So far there is very little that we know of the newest utility vehicle from Tesla, particularly when it comes to how it would look like.
What we have is a very obscure teaser that was flashed during the launch of the Tesla Model Y, something that's been used by various concept designers in making their own version of the pickup truck that's unofficially labeled the Tesla Model B.
We also know that it's going to be a powerful vehicle with 300,000 pounds of towing capacity, a 500-mile range on a full charge and a base model that could cost less than $50,000. Everything seems in place for a November launch but could there be anything that could further delay its appearance?
According to a report, the November event could very well push through but there are a number of challenges that Tesla must endure for the vehicle to be a market success. First of all, Tesla is not exactly known to be a "truck expert" and this could pose a problem when going against super-brands like Ford and Chevrolet which has dominated the pickup market for years.
Next, Tesla's other target countries such as European countries and China are not so big when it comes to pickups so they might have a hard time making a sale in these nations. Europe and China are their biggest markets so far aside from the U.S.
Another challenge is that Musk may have overpromised some of the features of the Tesla pickup, including the 300,000-pound towing capacity. Tesla rivals such as the Rivian R1T has a more believable 11,000-pound towing capacity which Musk actually described as "puny."
Because of this, some analysts actually doubt that Tesla will be able to deliver a pickup that's less than $50,000. This can be a big blow to Tesla since many of its fans are banking on its competitive pricing.
Next, Musk's description that it will be a "cyberpunk" truck could eventually cause the company problems in the future. In fact, Musk himself admitted that the pickup will look so out of this world that it might not appeal to everyone in the long run and that they might have to make a more traditional design of the pickup sometime in the future.
Earlier reports said that Musk thinks the actual design of the Tesla pickup is more "Blade Runner-esque" than the concept renders and that the truck looks more like "an armored personnel carrier from the future."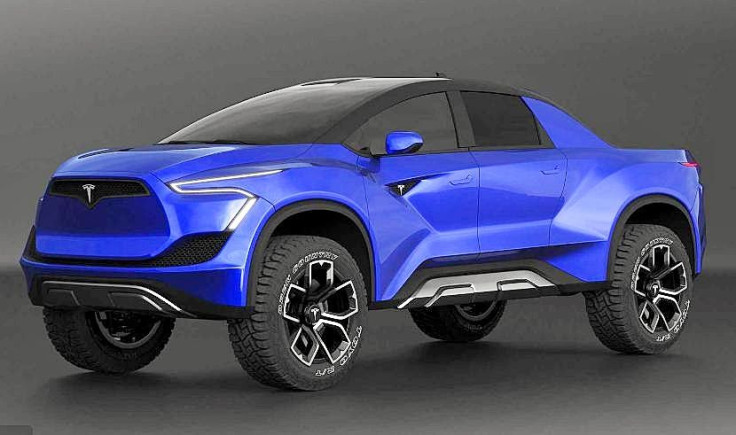 © Copyright IBTimes 2022. All rights reserved.
FOLLOW MORE IBT NEWS ON THE BELOW CHANNELS