Tesla Spotted Filming Self Driving Demo Ahead Of Investor Event
Tesla's 'Investor Autonomy Event' to be held on April 22 will showcase its latest technologies on self-driving. The electric car maker is reportedly making many videos to showcase the purported self-driving capabilities of its various models at the event.
According to eyewitnesses, a Tesla team was seen shooting for a self-driving demo video in a Model 3.
It was tweeted by a known Tesla watcher that the Model 3 traveled "approximately 35 miles from 1:00 PM to 1:40 PM" on Tuesday and was on the I-880N road between Fremont and the Francisco Bay Bridge.
Back in 2016, Tesla had filmed a self-driving demonstration prior to announcing the Autopilot 2.0 hardware suite. Those days Tesla's Autopilot has been tapping highway driving, but in the latest self-driving demonstration city and regular roads have been used.
It is a signal that the April 22 event will include exhaustive presentation and videos on Tesla's self-driving capabilities. The event will mostly update on the capabilities of the new Full Self-Driving computer.
A new update likely on the full self-driving computer
At the event, the automaker will release details of the autonomous ride-hailing network. Tesla's plan for Uber-like ride-hailing service has been in the news for long.
The automaker said the event will enable "test-drives to experience Autopilot software first-hand, including features and functionality, are under active development."
A Tesla press release in the past had said, investors will get to hear directly from Elon Musk, VP of Engineering, Stuart Bowers, Pete Bannon, and Andrej Karpathy.
However, analysts note that the time of demos are out and what is important is passing on new features to consumers.
While new capabilities of Tesla's Autopilot will come on display the features are still at the lab and not moving to the side of consumers.
Judge gives more time to strike deal with SEC
Meanwhile, a federal judge on Thursday acceded to the request of Elon Musk and SEC for more time to work out their latest dispute.
A federal judge granted one more week to resolve a fight related to Musk's alleged breach of an earlier settlement with the commission regarding public statements via Twitter, especially on the company's finances.
On April 4, federal judge Alison Nathan had given Musk and the SEC two weeks to settle their differences over the agency's demand to charge him with contempt of court for violating an October settlement.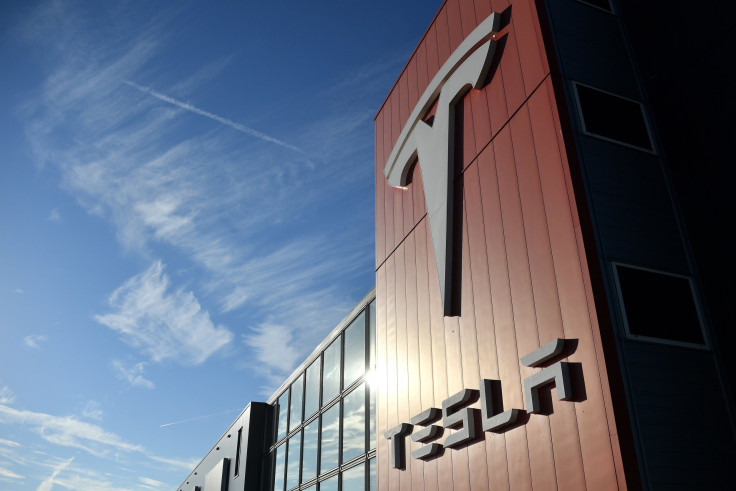 The dispute stemmed from Elon Musk's tweets in February that projected Tesla's production forecasts.
However, former SEC prosecutor Elliot Lutzker commented that it is unlikely that the SEC will strip Musk's CEO job for the uncensored tweet.
But the settlement may be costly for Musk and involve a fine bigger than $20 million that was slapped in the past.
© Copyright IBTimes 2023. All rights reserved.
FOLLOW MORE IBT NEWS ON THE BELOW CHANNELS