Texas-Based Man Charged By SEC With Running Bitcoin-Related Ponzi Scheme, Which Raised About $60M At The Present Exchange Rate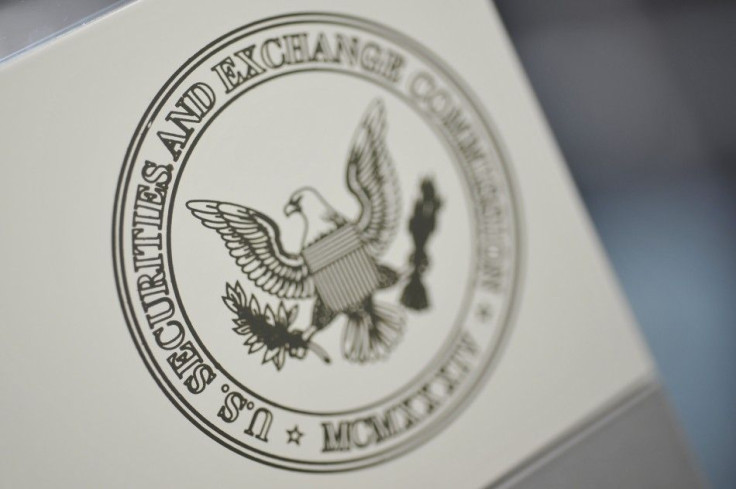 The Securities and Exchange Commission, or SEC, filed a lawsuit against a McKinney, Texas-based man for allegedly running a Bitcoin-related Ponzi scheme, through which he used investors' money to finance his lifestyle and a gambling habit.
According to the SEC filing, 30-year-old Trendon T. Shavers operated a sham investment scheme called Bitcoin Savings and Trust, or BTCST, based on which he promised investors weekly returns of up to 7 percent.
Shavers told investors that their funds would be used for Bitcoin arbitrage activities in order to generate the returns. Instead, the invested Bitcoins were allegedly used to pay off existing investors and exchanged into U.S. dollars to pay for Shavers' personal expenses such as house rent, car payments and food. In addition, he also used investors' Bitcoins to trade in his own account on a Bitcoin currency exchange, the SEC said in a press release.
"Fraudsters are not beyond the reach of the SEC just because they use Bitcoin or another virtual currency to mislead investors and violate the federal securities laws," Andrew M. Calamari, director of the SEC's New York Regional Office, said in a statement on Tuesday.
Shavers used online handles such as 'Pirate' and 'pirateat40' on the Bitcoin Forum to offer and sell Bitcoin-denominated investments.
Through the scheme's trust, Shavers raised at least 700,000 Bitcoins, equivalent to more than $4.5 million based on the average price of a Bitcoin in 2011 and 2012 when the investments were offered and sold. At the present exchange rate, the value of 700,000 Bitcoins would be more than $60 million.
"Shavers preyed on investors in an online forum by claiming his investments carried no risk and huge profits for them while his true intentions were rooted in nothing more than personal greed," Calamari said.
The SEC said in its complaint, filed in U.S. District Court for the Eastern District of Texas, that Shavers sold BTCST investments over the Internet to investors in states such as Connecticut, Hawaii, Illinois, Louisiana, Massachusetts, North Carolina, and Pennsylvania. He posted general solicitations on a website dedicated to Bitcoin discussions, and he misled investors with false assurances.
The SEC alleged that Shavers paid 507,148 Bitcoins in investor withdrawals and purported interest payments, while he transferred at least 150,649 Bitcoins to his personal account at an online Bitcoin currency exchange. Shavers has been charged with violating parts of the Securities Act of 1933, the Securities Exchange Act of 1934 and the Exchange Act Rule.
The SEC also issued an investor alert, which warns investors about the dangers of potential investment scams involving virtual currencies promoted through the Internet. The alert recommends that investors be wary of so-called investment opportunities that promise high rates of return with little or no risk, especially when dealing with unregistered, Internet-based investments sold by unlicensed promoters.
A leaked internal FBI report revealed last year that the bureau was worried about the way Bitcoin creates, operates, and distributes the virtual currency, making it susceptible to illicit money transfers and other illegal activities.
According to the report, Bitcoin's cryptography and its peer-to-peer architecture designed to avoid a central authority makes it difficult for law enforcement agencies to identify suspicious Bitcoin users and access their transaction records.
"We are concerned that the rising use of virtual currencies in the global marketplace may entice fraudsters to lure investors into Ponzi and other schemes in which these currencies are used to facilitate fraudulent, or simply fabricated, investments or transactions," the SEC said in the investor alert.
© Copyright IBTimes 2023. All rights reserved.
FOLLOW MORE IBT NEWS ON THE BELOW CHANNELS