Texas Christmas Day Massacre Alleged to be Islamic Honor Killing: Truth or Islamophobia?
OPINION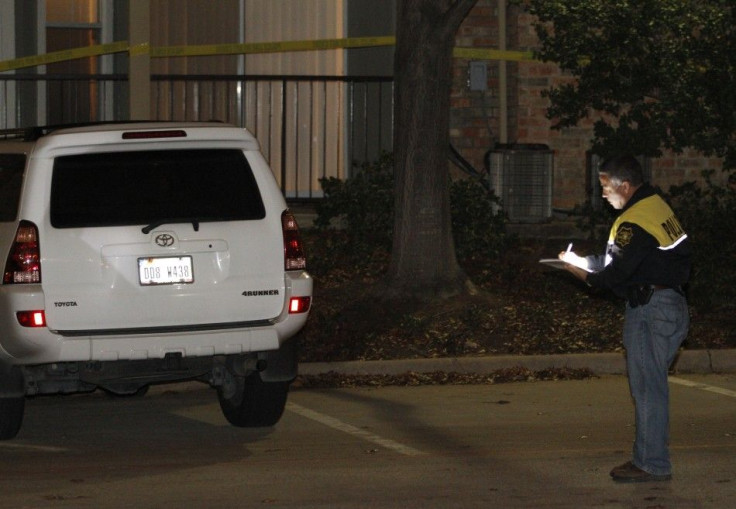 The shocking murder-suicide rampage by a Santa-suited gunman, killing six of his relatives before shooting himself in Dallas, Texas, on Christmas morning has been alleged to be an Islamic honor killing.
The gunman has been identified as Aziz Yazdanpanah (56), who showed up at his estranged wife's apartment on Christmas morning and shot six persons to death.
According to local media, the victims are Yazdanpanah's ex-wife Nasrin Rahmaty (55), daughter Nona Yazdanpanah (19), son Ali Yazdanpanah (15), sister-in-law Zohreh Rahmaty (58), brother-in-law Hossein Zarei (59) and niece Sahra Zarei (22). However, Grapevine city police department or medical examiner's office has not officially released the names of the victims.
Yazdanpanah, who had been running a real estate business, filed for bankruptcy in 2010, following which he and his wife were separated in March. His brother-in-law, Zarei, was a well-known figure in Iranian-American community who owned a popular ranch in Dallas.
Initial reports attributed the motive behind the killing to Yazdanpanah's financial troubles, home foreclosure and the emotional trauma of having been alienated from his wife and children.
However, Jihad Watch, a site run by Robert Spencer, well-known author and columnist, has alleged that Yazdanpanah, a Muslim, couldn't digest the fact that his daughter was dating a non-Muslim and chose to kill the family to thwart the perceived dishonor.
The site quoted friends and classmates of Yazdanpanah's teenage daughter Nona. One of them identified as Lacie Reed was quoted as saying, She (Nona) would come to school crying and telling us her dad was crazy. He wouldn't let her wear certain things. He was always taking her phone away, checking her call history and checking her text messages.
She couldn't date at all until she was a certain age, but when he was going to let her date she couldn't date anyone outside of their race or religion, Reed said.
The site also alleged that Yazdanpanah had installed cameras around the home to monitor his family's whereabouts.
The Grapevine police department remained silent even as wild theories have been circulating in local media regarding the killer's motive.
Motive is not really the primary point right now, said Grapevine police Lt. Todd Dearing. It's more along the lines of what happened, how it transpired and making sure that who we believe to be the shooter is the shooter. Motive is what comes afterward for us if we can get it, he added.
Given that the authorities remain silent, is it fair to allege religious motives behind the act only because the killer and his victims were Muslims? Or is it religious bigotry that leads to allegations of this nature?
© Copyright IBTimes 2023. All rights reserved.
FOLLOW MORE IBT NEWS ON THE BELOW CHANNELS