Texas Coronavirus Deaths Hit Highest Since March, One Day Before State Reopening
KEY POINTS
Texas recorded its highest COVID-19 death a day before the state reopening
Gov. Greg Abbot won't extend the stay-at-home-orders
Businesses may begin Phase 1 of its reopening May 1, but some are choosing to remain closed
The number of coronavirus deaths in Texas rose to 50 Thursday, the highest single-day toll since the middle of March and a day before the state is set to reopen its economy.
COVID-19 cases in Texas also increased to 28,087, per the state's Health and Human Services, following the biggest one-day increase of 1,000 new cases since April 10. So far the coronavirus pandemic has caused 782 deaths in the state.
At least 1,700 patients are still getting treatments at various Texas hospitals, while 330,300 tests have been conducted across the state so far.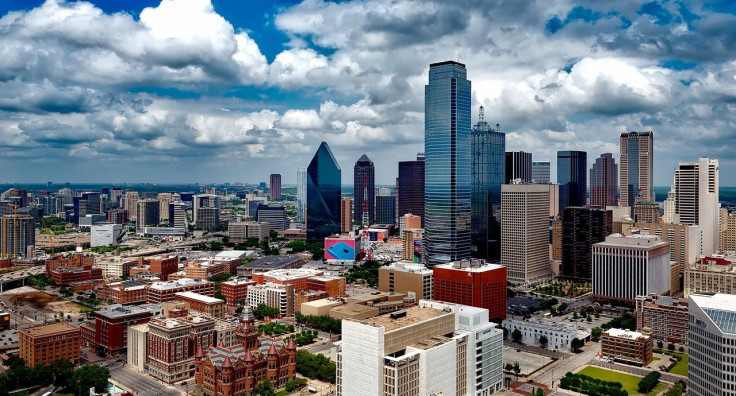 Gov. Greg Abbott said that he will not extend the state's stay-at-home orders after it expires Friday (May 1). Abbot has been pushing to reopen Texas's economy despite criticisms and warnings. Instead, he reiterated the practice of social distancing to slow down the spread of the virus as retail stores, restaurants, theaters, museums, and libraries will restart their business.
"Understand that Texas has either the 3rd or 4th best — meaning lowest — death rate in the United States," Abbott said on television. "Texas never has had a situation like New York, like California, like Washington, like Louisiana, like New Jersey, like Michigan, like Illinois with deaths."
During Phase 1 of Texas's reopening, establishments are expected to have 25 percent of occupancy only. Thus, customers should anticipate long lines at stores and restaurants.
Business owners may still opt to stay closed after May 1. As such, several movie theater operators said that they will not reopen Friday. These are AMC Theaters, Cinemark and Regal.
Churches and places of worship were never ordered to shut down in Texas, but the governor said that religious sites might also open as well and increase its number of occupants, according to Click 2 Houston.

"We strongly recommend that everyone wear a mask; however, it's not a mandate," the governor said.
Bars, spas, salons, and barbershops are not yet permitted to operate during Phase 1. However, Abbot said that things might change by the middle of May.
An expert at the Texas A&M Bush School of Government said that the state would serve as a "model for the nation" when it comes to reopening the economy. Gerald Parker, the director of Public Policy Scowcroft Institute Pandemic & Biosecurity, said the second wave of infection might happen once the state reopens, but this should not be a deterrent.
"With a very measured and phased approach building the capacities in our public health system and healthcare systems, I do believe it's going to be the model for the nation and perhaps the world," Parker said.
© Copyright IBTimes 2023. All rights reserved.