Texas Mom Shoots Carjacker Stealing SUV With Her Children In Backseat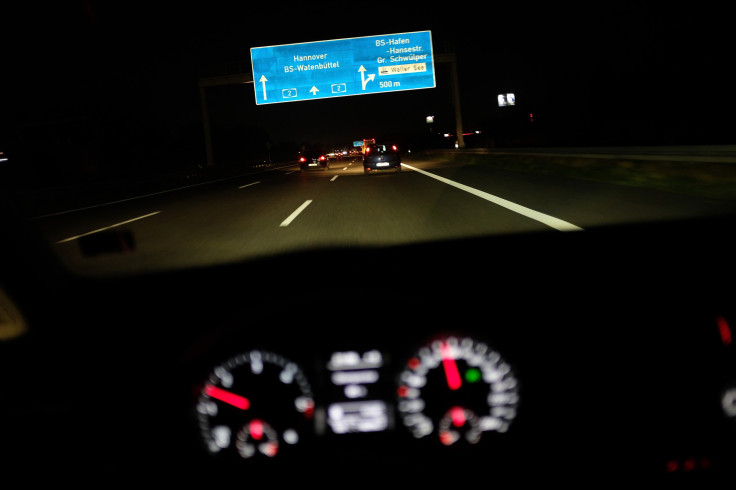 A mother in North Texas fired at a suspected carjacker this week after he tried to take the woman's vehicle with her two children in the backseat.
Michelle Booker-Hicks was buying gas at a Shell station on Camp Wisdom Road in Dallas at 10 p.m. on Wednesday night when she saw a man breaking into her vehicle while her 2 and 4-year-old sons were in the back seat, KTVT reported.
She sprang into action and got back into the car, grabbed her gun from the glove compartment, and shot the suspect in the face when he refused to exit the vehicle.
"I proceeded to jump in my backseat and told the gentleman to stop, to get out the car. He would not get out of the car. He turned around and looked at me," she told Fox 4.
"I reached over the armrest to get my glove compartment and that's when I fired at him once I got the gun from my glove compartment."
The suspect, identified as 36-year-old Ricky Wright, ran the car off the road and into a nearby fence. He was shot just under his right eye, which caused him to crash the vehicle before he got out and collapsed in the street. He was arrested and hospitalized in stable condition.
Wright was charged with two counts of unlawful restraint and unauthorized use of a motor vehicle. However, this wasn't his first run-in with the law. According to court records obtained by Fox 4, Wright has a list of other charges including assault and family violence, arson, theft, making a terroristic threat, and resisting arrest.
Meanwhile, Booker-Hicks says she's just thankful that her children were not harmed during the incident. She said she meant to fire a warning shot.
"I wasn't necessarily worried about my car," she told the station. "I was more worried about my kids."
Booker-Hicks purchased the pistol recently for protection, but she didn't know she'd have to use it so soon. She doesn't have a license to carry the gun but Texas state law, however, allows drivers to keep a firearm inside the vehicle without a permit. She is not facing charges.
"I'm not a killer or anything, but I do believe in defending what's mine," she said. "I hope that woke him up."
© Copyright IBTimes 2023. All rights reserved.