Texas Outages: Amid The Freeze, Food And Water Shortages Continue; How To Help
KEY POINTS
More than 13 million Texans faced interruptions in their water services
Around 325,000 homes and businesses still remained without power
Hospitals also suffered due to outages, forcing them to turn patients away
State leaders have come under criticism for their response
Facing a severe cold snap and a brutal winter storm, much of Texas got power back Thursday, but the woes are far from over as millions across the state still lack clean drinking water and food.
President Joe Biden has declared a state of emergency, making federal assistance available to Texas. People stepped up to help one another during this difficult time, and non-profit organizations have been working to help those in need. There are several ways through which you can help people in Texas weather the storm.
Texas Governor Greg Abbott Thursday said that all power generating plants in the state were back online, but some residences were still without power because of downed lines, among other issues. About 325,000 homes and businesses still remained without power, down from about 3 million a day earlier. Officials warned that limited rolling blackouts were still possible.
But Texans were confronted with another dire crisis, as the weather damaged drinking water systems. More than 13 million people faced interruptions in their water services with 264,000 living in areas where water systems are completely nonfunctional.
Toby Baker, executive director of the Texas Commission on Environmental Quality, explained that water pressure dropped after lines froze and residents left their taps running to prevent pipes from freezing. He also urged residents to shut off water to their homes to prevent more busted pipes.
Authorities also ordered 7 million people throughout the state to boil tap water before drinking as power outages disrupted treatment facilities. Low water pressure increases the risk of bacteria entering the water.
Houston Mayor Sylvester Turner said residents might have to boil tap water before drinking until Sunday or Monday, adding that the water pressure was slowly improving. The next phase of the state's disaster response will be to test drinking water from systems that were affected by the storm, AP reported.
Food shortages have also been reported across Texas with supermarkets shut and delivery trucks stuck.
Hospitals in Texas have also faced setbacks due to the disruptions in water and power, forcing them to turn patients away. Some patients who were ready for discharge were still stuck at hospitals anyway because they had no power at home, according to The Washington Post and others went to hospitals so their medical equipment could be powered up.
Hospitals went to great lengths to conserve supplies. Staff at a hospital in Austin used trash bags to remove feces from toilets rather than flushing them. While some said the situation improved on Thursday as temperatures warmed and water trucks arrived, authorities feared that more pipes would burst, as per the publication.
FEMA sent generators to water treatment plants as well as hospitals and nursing homes in Texas. Homeland security adviser and deputy national security adviser Liz Sherwood-Randall said thousands of blankets and ready-to-eat meals were also sent.
Meanwhile, the National Weather Service said, while the icy conditions should gradually lessen, record low temperatures will likely persist in the South Central region of the U.S. through Saturday.
State's leaders under fire
Houston's state leaders, including Abbott, have come under considerable criticism for their response to this unusually located winter storm. Abbott continued to blame the Electric Reliability Council of Texas (ERCOT) for what he said was a failure to prepare the state for the severe cold spell. He did, however, take responsibility and vowed reforms.
Texas Sen. Ted Cruz said that his decision to go on a family vacation as the storm battered the state was "a mistake" and he regrets it now. He came under fire after pictures of him and his family waiting at an airport gate with luggage started circulating Wednesday.
How to help
Texans have also reported a struggle to find heating supplies and other necessities. Here's how you can help:
The Salvation Army provides shelter, food, and other supplies to people across the state. The Houston Food Bank is seeking donations to help feed people. The Austin Disaster Relief Network is also accepting donations and asking people to volunteer at 24-hour Cold Weather Shelters. Donations can also be made to 14 organizations through CNN and Public Good by clicking here.
The American Red Cross is also offering shelter to people across Texas. To find community resources and warming centers, Texans can call the state's free 24-hour helpline at 877-541-7905 or 211.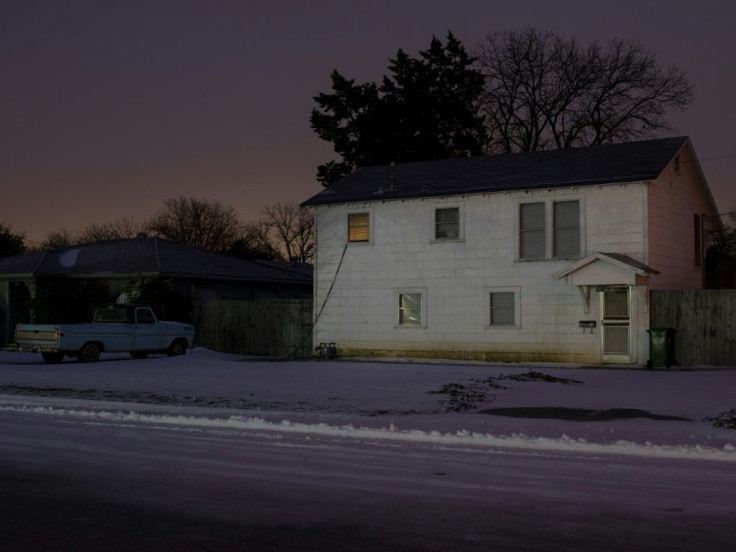 © Copyright IBTimes 2023. All rights reserved.