Texas Panhandle Tornado Kills 3: Everything To Know
KEY POINTS
A person died in a mobile home park that suffered a direct hit from the tornado
Firefighters actively carried out rescue operations in the affected areas
Perryton, with a population of over 8,000 residents, is located approximately 115 miles northeast of Amarillo
A devastating tornado ripped through the town of Perryton in the Texas Panhandle, claiming three lives Thursday. Dozens of people sustained injuries, and significant damage was inflicted throughout the area. The destructive tornado was part of a series of intense storms that have been sweeping through southern states, leaving a trail of destruction in their wake.
The National Weather Service in Amarillo confirmed that a tornado struck the area Thursday afternoon. However, specific details regarding the tornado's size and wind speeds were not available, meteorologist Luigi Meccariello said. Rescue efforts are underway, indicating that there are still people in need of assistance due to the aftermath of the tornado, the Associated Press reported.
Perryton Fire Chief Paul Dutcher told Amarillo TV station ABC 7 that a person was killed in a mobile home park that suffered a direct hit from the tornado. Dutcher also mentioned that approximately 30 trailers in the park were damaged or completely destroyed. As of 6 p.m. local time (7 p.m. ET), firefighters were actively engaged in rescue operations, working tirelessly to extract people trapped under the rubble.
In response to the tornado in Perryton, first responders from neighboring areas and even from Oklahoma swiftly arrived in the town. Perryton, with a population of over 8,000 residents, is located approximately 115 miles northeast of Amarillo and lies just south of the Oklahoma border.
Storm chaser Brian Emfinger said he witnessed the tornado as it traversed through a mobile home park, causing severe damage to the trailers and uprooting trees.
"I had seen the tornado do some pretty serious destruction to the industrial part of town," he said. "Unfortunately, just west of there, there is just mobile home, after mobile home, after mobile home that is completely destroyed. There is significant damage."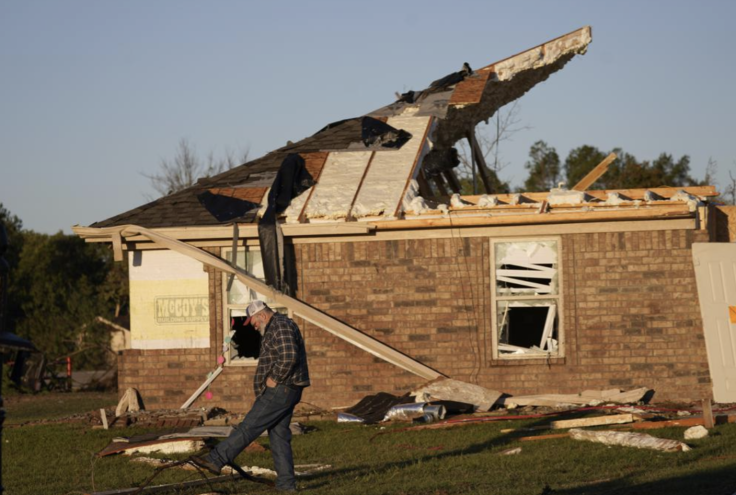 © Copyright IBTimes 2023. All rights reserved.