Texas Teacher Fired After Video Shows Him Beating Student With Belt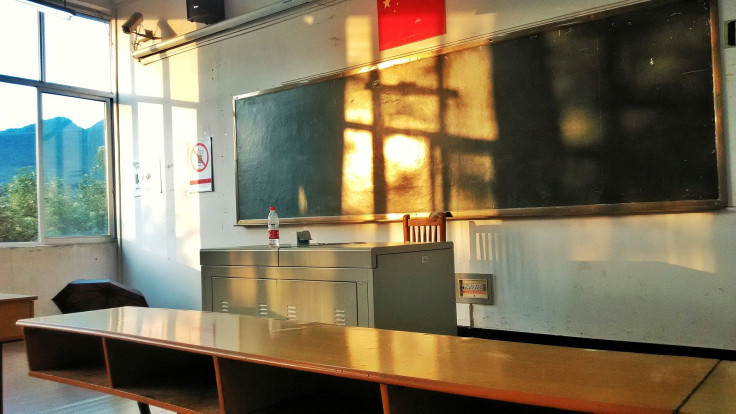 A teacher at Cypress Woods High School in Texas was fired from his position after a video surfaced on social media Friday of him allegedly hitting a student with a belt.

In the video posted on Facebook, a student was seen wiping something off the teacher's head while he was seated in his chair inside the classroom. The teacher was seen responding by taking off his belt and chasing the student around the classroom before hitting him with it.

The incident was said to have happened during first-period Friday.
Students told the ABC Action News that the teenager reportedly spat on the teacher and that is what was believed to have triggered him. Reports have not identified the teacher because he has not yet been charged with a crime.
Cypress-Fairbanks Independent School District responded with a statement after the incident:
"We were shocked to learn of the video. The staff member involved was immediately removed from campus and CFISD police are conducting a thorough investigation. These actions are certainly not representative of Cypress Woods or CFISD employee standards of conduct."

"He could have called his parents. There were other measures he could have taken," Sherry Lopez, a parent whose daughters study in the school said of the teacher's actions.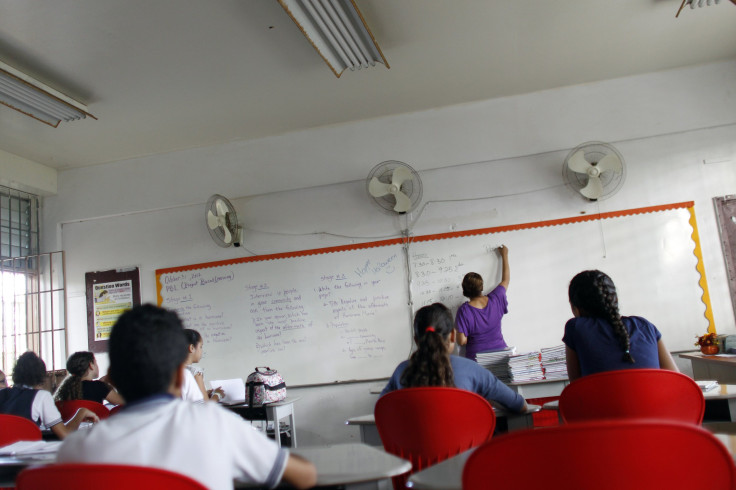 According to ABC Action News, the accused teacher's online bio states that he works in the English department at the high school and has also worked at four other schools in the Houston-area in Texas before his employment by CFISD.
Similar incidents have taken place in the past. In May 2015, a substitute teacher was removed from a classroom after a video showed him hitting sixth-grade students with a leather belt, apparently in an attempt to break up a fight.
The incident took place at Gwynn Park Middle School in Maryland. The video had gone viral then and caused severe outrage among residents and parents of students.
The school called the teacher's actions "improper" and had released a statement regarding the incident: "Prince George's County Public Schools does not condone this type of behavior and it is not representative of the level of professionalism and respectful conduct of the team at the school."
© Copyright IBTimes 2023. All rights reserved.