Texas Transgender Bathroom Bill: Senate State Affairs Committee Approves Measure With 7-1 Vote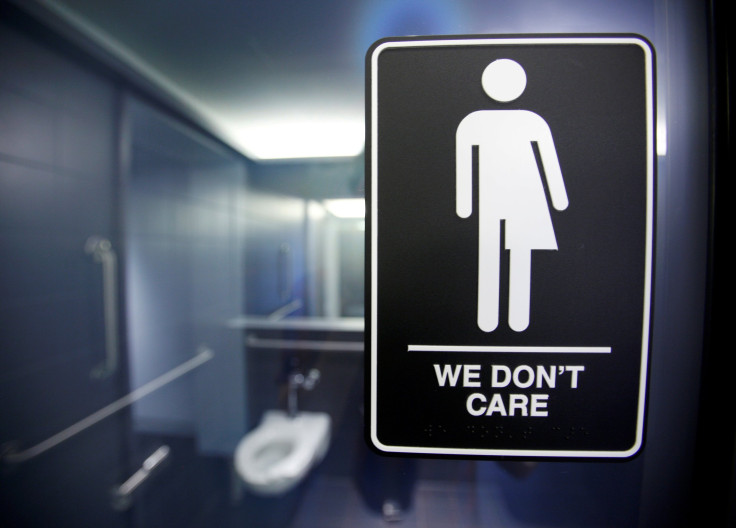 A Senate State Affairs committee in Texas advanced a North Carolina-type "bathroom bill," after a 7-1 vote early Wednesday morning, following hours of emotional testimony from the more than 400 people who signed up to speak against the passage of the bill.
The Texas bathroom bill, also known as Senate Bill 6, mandates transgender people to use facilities such as bathrooms and locker rooms which correspond with their biological sex, as mentioned in their birth certificates. The proposal questions civil liberties guaranteed under anti-discrimination laws, which allow transgender individuals to use facilities matches their gender identities.
Republicans proposing the bill claimed it will increase privacy and securities for women in bathrooms by keeping out men, according to the Associated Press. Several individuals testified and made similar arguments, according to MyStatesman.com.
For instance, Tony Perkins, president of the Family Research Council, a conservative Christian organization based in Washington, D.C., said: "The threat comes from those who would exploit the situation, by those who would pose as transgender."
Similarly, State Sen. Jane Nelson, R-Flower Mound, claimed his friends "who have been molested or worse" articulated similar concerns. "I respect the rights transgender students to have their own personal needs met. But speaking as a woman, I sure do expect my right to privacy," she said.
Arguing against the bill, a third-grade transgender student from Dallas recounted being bullied and said it would be embarrassing for her if she were forced to use the boys' bathroom. "This bill is horrifying to me and all my other trans friends," she said.
Another note of opposition came from a transgender clinical psychologist, Dr. Colt Keo-Meier, who expressed concern over the psychological impact such a ruling can have over the estimated 125,000 members of the transgender community in Texas. He cited studies that suggest 40 percent of transgender people have attempted suicide. The main reason prompting this is a feeling of not belonging, he said. "This bill is killing my patients."
By the end of the long and drawn-out hearing, said to have lasted between 13 and 21 hours, more than 200 individuals spoke against the bill and about only 30 spoke people spoke in favor of the legislation. The Senate Bill 6 is expected to be voted on in the full Senate next week.
© Copyright IBTimes 2023. All rights reserved.