These Bitcoin Whales Are Consistently Purchasing BTC Every Day Regardless Of Price
KEY POINTS
Bitcoin was trading down 1.1% at $42,306.05
Bitcoin whales have bought the dip
Two Bitcoin whales are consistently purchasing BTC daily
In the cryptocurrency world, whale activity is usually interpreted as an indicator of a coin's price performance, and a couple of high-value investors have exhibited interesting purchase patterns in snapping up Bitcoin regardless of its price fluctuations.
The information on the purchases was shared on Twitter by user Capital15C, who provided details on the accounts' activities on the Bitcoin network, with one of them investing in approximately $1 million worth of BTC daily. As shown in the screenshot, the whale's investment spans the period from February 22 to the present.
The Bitcoin account had a balance of 8,652 BTC as of Feb. 22, or around $326,332,506, but as of April 7, it has a whopping 9,799 BTC, or about $426,717,642. The whale purchased Bitcoin consistently regardless of the coin's price and toward the end of March raised their daily investment to about $1.2 million.
The Twitter user also shared info on another whale who purchases Bitcoin on a daily basis regardless of its price. The said whale buys around 500 to 600 Bitcoin almost every day.
As Bitcoin price plummeted, this whale lost around $20,454,550.6, but remained unfazed. The account started with a balance of 750 BTC, or approximately $36,001,634, on Dec. 31, 2021. As of April 7, the account has 10,000 BTC, or around $434,063,733.
These whales are likely following the DCA strategy of Investing. Dollar-Cost Averaging (DCA) is a long-term trading technique where an investor regularly purchases small amounts of assets over a period, regardless of the price movement.
The crypto market has seen a downturn, but according to analysts from cryptocurrency on-chain and market firm CryptoQuant, Bitcoin whale wallets have been aggressively buying the dip. "Retail investors and small whales sell BTC, but top 69 large whales buy the dip. We can see a slight increase in BTC exchange reserves during the last seven days, but top 69 large whales buy the dip, even today they bought more than 6,000 BTC (Net)," noted CryptoQuant analyst YuShiuanChen.
Bitcoin was trading down 1.1% at $42,306.05, with a 24-hour market volume of $18,928,553,007 as of 9:50 p.m. ET on April 10, based on the data from CoinMarketCap.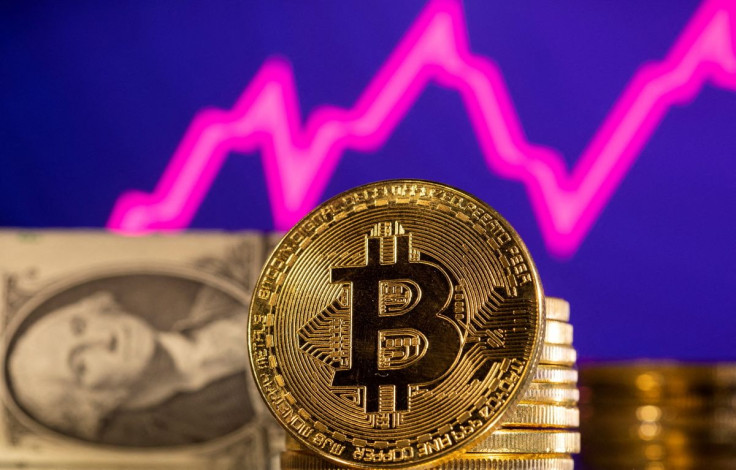 © Copyright IBTimes 2022. All rights reserved.
FOLLOW MORE IBT NEWS ON THE BELOW CHANNELS