Apple All Set To Onboard Bitcoin? Speculations Rife After Jack Mallers Drops Possible Hints On Twitter
KEY POINTS
This year's Bitcoin Conference starts Thursday
The event will be held in Miami, Florida
Crypto investors believe a major announcement will happen at the conference
Speculations are rife that tech giant Apple is all set to adopt Bitcoin in some capacity, and investors and holders are hopeful that this game-changing adoption would send the top cryptocurrency to the moon or, at the least, help it hit a new all-time high.
The cryptocurrency community, particularly Bitcoin fans, has been talking non-stop on various social media platforms about the possibility of Apple's Bitcoin adoption. On Twitter, several influencers in the crypto space are hopeful these speculations are true.
A YouTuber who goes by the name CryptoRover said in a recent tweet that "Apple will pump #Bitcoin to the moon, just wait and see!" He also believes the tech giant will announce the integration of crypto on Apple Pay at its next WWDC on June 6.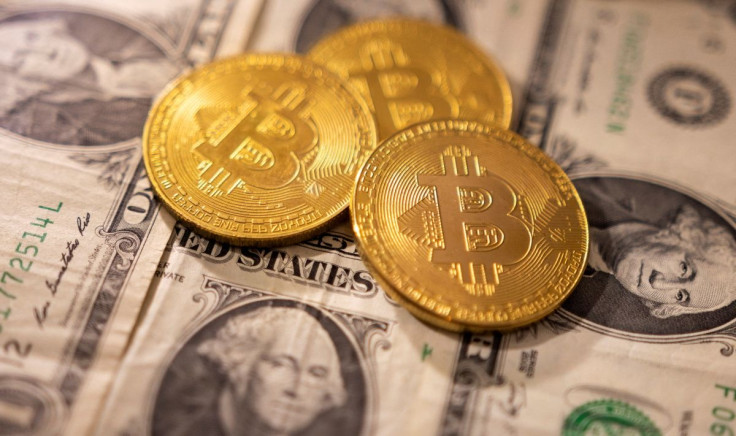 The claim is rooted in a recent finding of a set of Bitcoin icons Apple designed for its devices in SF Symbols, which is the company's library of icons. The idea could also come from a Bloomberg report, claiming the tech juggernaut based in Cupertino is "developing its own payment processing technology and infrastructure for future financial products."
The report noted the project would help Apple reduce its dependence on outside partners. Moreover, the said project is anticipated to create ways where the tech giant would bring more financial services in-house.
Apart from those, Bitcoin investors were also hyped by the cryptic tweets of Strike founder and CEO Jack Mallers, which many believe hinted at an announcement that might happen at the Bitcoin Conference scheduled Thursday.
One of his tweets features four images, one of which displays the Strike app making an actual payment, while the other image shows the mission statement of the cryptocurrency platform. The third image showcases the CEO wearing an Apple cap while standing in front of a Chase Bank ATM.
The last image features a Bitcoin Conference in Miami advertisement, which many believe implies Mallers will make a surprise announcement in his keynote address at the upcoming conference. In context, the CEO stole the show last year when he shocked the world with El Salvador's adoption of cryptocurrency as legal tender.
After that tweet, the Strike founder made a couple more tweets with references to Apple. Both tweets reflect the tech giant's iconic history -- an Apple commercial and a Steve Jobs speech.
It is worth noting that Apple has not yet said anything about Bitcoin adoption. But with a wallet app, the company has all the right tools to make a move and embrace cryptocurrency. In the absence of an official confirmation, fans should temper their expectations and treat these rumors as highly speculative at this stage.
© Copyright IBTimes 2023. All rights reserved.