These Projects Show That The Metaverse Is No Longer Just A Buzzword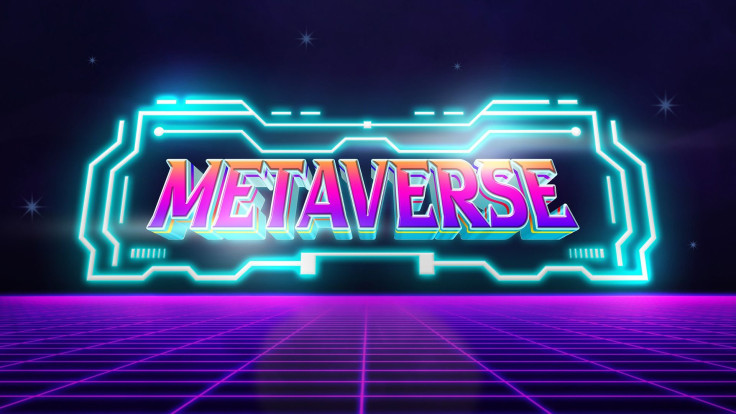 Few people can escape from the hype surrounding the metaverse, which promises to change the way we live our lives. Seen as the next step in the evolution of the internet, the metaverse is a universe of digital worlds where people will come together to work, hang out and play. A great deal of these interactive spaces will be immersive, 3D worlds that require virtual reality hardware to fully explore, though others can be played out from behind a computer screen.
The impact of the metaverse has not yet been felt, but although technology hype cycles tend to come and go, there is more than enough interest and development to suggest this is no passing fad. With use cases that span the world of work, gaming, NFTs and more, there's every reason to believe the metaverse is more than just a buzzword.
The world's biggest tech firms are making multi-billion dollar bets. Microsoft's recently announced $69 billion acquisition of the games developer ActivisionBlizzard has been framed as the company's expansion into the metaverse. Facebook last year rebranded itself as Meta Platforms, in recognition of its ambition to become a key player in the space. World-building games like Minecraft and Roblox have spoken of how they're already building the metaverse.
The Metaverse Means Business
The metaverse already exists in a nascent form. While definitions vary, the basic premise of the metaverse is a shared, virtual reality where people can freely come and go and interact with one another. These 3D worlds can be digital representations of real-world locations like an office building, with realistic human-like avatars, or they can be animated fantasy worlds with wild physics where people are represented by avatars that are completely different from their real appearance.
The development of the metaverse has become even more dependent on blockchain technology than it has on things like virtual reality headsets. Blockchain is key to immutability, decentralization and governance, while related technologies such as NFTs are used to establish ownership of metaverse assets. Meanwhile, cryptocurrencies serve as the foundation of their economies.
Metaverses are still in their infancy but it's believed they'll soon evolve into a place where much of the world's business and work gets done, alongside with the popular gaming and recreational use cases that have already emerged. With that in mind, let's explore some of the most promising metaverses that will make this happen.
Bit.Country
Few metaverses hold as much promise as Bit.Country, which offers everyone the opportunity to build their very own metaverse according to their own tastes and theme, in which they can establish their own rules and formats on how people interact and what kind of commerce takes place.
Built on the Polkadot blockchain, Bit.Country promises to cater to everyone by existing in two dimensions - namely a traditional web view and a more immersive 3D view that's best explored with a VR headset. What Bit.Country is aiming to do is create a new level of social interaction that combines 2D social media such as Twitter with a 3D gaming platform like Decentraland and elements of virtual reality.
Users will be able to build worlds with their own NFT galleries, marketplaces and community governance. These worlds, known as "bit countries", will be hosted in the Continuum. Each bit country will be represented by a simple block with a unique coordinate in the Continuum. The bit countries will be further divisible into 100 individual land units that can be independently owned, bought and sold. Within each land unit, the owner can build assets to host events, offer services and more.
Probably the best thing about Bit.Country is the way metaverse owners will be able to personalize their 3D virtual worlds with their own NFT games, social tokens and cryptocurrency. They'll be able to build using predetermined block themes developed by the platform itself and also by third-party developers, choose specific textures and styles for the ground and the walls, as well as the size and shapes of each building block.
Users won't have full freedom over every aspect of the Bit.Country metaverse though. Each block within the Continuum will be based around a certain topic and so all content placed within must correspond to that. Because of the Good Neighborhood Protocol, existing block owners will also get to have a say in which neighbors set up shop next to their own bit countries.
MetaMetaverse
The brainchild of MetaMask developer Joel Dietz, the Metametaverse is focused on solving the problem of metaverse interoperability and with it, create a way for the expected multitude of metaverses to interact with one another.
Metametaverse is therefore a natively cross-chain platform that comes with its own programming language, called "Metametalang", which will be used to organize and maintain independent metaverses, execute simulations and games within them and chart parallel universes.
Dietz told VentureBeat he is building a Layer 1 blockchain protocol, similar in some ways to Ethereum but with more focus on metadata, as a way of integrating various metaverses with the end goal being to connect them all so they can communicate with one another, even if they're hosted on different blockchains.
Dietz imagines a coordinate system that works by mapping experiences within metaverses. This coordinate system is based on a network of cubes, which can be thought of as virtual land units. Within each cube there are many more cubes, and within them, even more. Dietz termed this the "Alice in Wonderland effect", describing it as space where more space can be embedded inside of it. Users will essentially shrink themselves into those spaces to experience them.
If this sounds like an ambitious goal, Dietz agrees that it probably is. But he has his believers, with the project recently raising $2 million funding from DAO Maker, Ghaf Capital, Decasonic and Metaverse Group, among others. For now Metametaverse is still in development, yet to announce its initial public land sale. Yet its promise of becoming a less restrictive and more interoperable canvas for metaverse projects is a noble one that will allow it to co-exist with existing platforms in a way that no other can.
Silks
While Bit.Country and Metametaverse are attempting to cater to multiple metaverse use cases, there are plenty of other very specific projects catering to a unique subset of users.
Take Silks, which bills itself as the first-ever derivative play-to-earn metaverse and is based on the horse racing industry. In particular, Silks offers players the chance to own their very own, virtual thoroughbred racing horse. Each NFT represents a digital horse that's a derivative of a real-world horse.
The idea of the Silks metaverse is that players can experience the thrill of being a racehorse owner, buying, trading and owning different thoroughbreds plus land and stables.
The fortunes of each NFT horse are directly linked to those of their real-world counterparts, meaning that each one is based on real-world data around their training progress, racing results and bloodlines. Every time the horse wins a race or breeds offspring in the real world, this will be reflected in Silks with the NFT owner awarded with STT tokens that can be used to buy items such as land, stables, Silks avatars to explore the metaverse, and Silks horses. The Silks metaverse also includes a governance token called SLK, which allows holders to take part in the Silks DAO voting process when big platform decisions are made.
To start playing Silks, players must first acquire a Silks avatar, which gives them the right to purchase an NFT horse. The first batch of horses is expected to drop this year, with each subsequent drop of NFT horses set to mirror the real-world registration of new yearlings, which are one-year old thoroughbred horses. There will also be NFTs for different plots of land, where users can build horse farms and stables.
PlayMining Verse
Those who prefer more traditional games could enter the PlayMining Verse, an entire metaverse created by DEA that's dedicated to gaming. The PlayMining Verse is host to a number of hit play-to-earn games including the trading card battle game JobsTribe, its flagship title with more than 50,000 monthly active users, as well as its puzzle game offshoot Puzzle×JobTribes and the upcoming coin-pusher game Lucky Farmer.
PlayMining Verse is just getting started though, with more titles to come including the multi-task cooking game Cookin' Burger! as well as the coloring and racing game Graffiti Racer that are both set to launch this year.
The games are only one aspect of PlayMining Verse, which is a complete metaverse in every sense with an extensive NFT marketplace and a virtual world that's populated by Creator Nations, designed as a place that "directly connects creators and users". The Nations within are designed by popular artists and creators, and users can participate in them by purchasing exclusive Land NFTs to become citizens with extensive rights within the PlayMining Verse.
DEA announced the initial sale of its Land NFTs in the Fujiwara Kamui Nation earlier this year, the first of its creator nations that's themed around the idea of "Genesis of the Earth, a world where gods and goddesses coexist with humans". Within this nation, various gods and goddesses will work together with faithful humans to try and create an ideal world.
Monkey Kingdom
The Monkey Kingdom began life as a Solana-based NFT project that gave birth to a collection of 2,222 unique, pixelated monkeys that are inspired by the Chinese mythological creature Sun Wukong, otherwise known as the "Monkey King".
The NFTs have become a big hit in the Asian crypto community, with owners including prominent names such as Sunny Wang, JJ Lin and Dizzy Dizzo all owing one, alongside the likes of Steve Aoki, Ian Chan and several other prominent celebrities and investors. The project has often been compared to leading NFT collections like the Bored Ape Yacht Club and Crypto Punks.
Like those projects, Monkey Kingdom is evolving to bring exclusive utility to NFT owners in the form of both real-world and virtual world experiences within The Kingdom, which is a new, open-world metaverse with a cultural ecosystem based on entertainment, streetwear and fashion. The Kingdom will eventually be open to anyone, but Monkey Kingdom NFT holders will be the first to gain access, with their tokens acting as their unique avatars.
Visitors to The Kingdom will be able to explore and interact with other players via a third-person perspective. They'll spawn first of all in the Kingdom Capital and from there be able to explore different worlds that include the Music Kingdom, Fashion Kingdom, Game Kingdom, Art Kingdom and more. Each of these Kingdoms can be subdivided into land blocks that users can buy, sell and develop with buildings. These buildings will then be used to host events such as fashion shows, concerts and more, as well as NFT exhibitions. Ultimately, The Monkey Kingdom will partner with other NFT projects with exclusive access and experiences for holders of those collections.
The Monkey Kingdom metaverse will have two cryptocurrencies, including a utility and governance token called KING that will be used for buying land, buildings and NFTs and accessing VIP zones, plus an in-game token called DIAMOND for rewarding players.
Decentral Games
This merger of the gaming world with the metaverse is delivering one of the most successful and fun experiences yet. Decentral Games builds games, such as poker, in the metaverse where players can play for free for the opportunity to earn rewards.
One of the first games to launch was ICE Poker, where players can earn ICE tokens by completing daily challenges and competing against other human players in free-to-play-to-earn poker games. To participate, players must first obtain an exclusive ICE NFT wearable, which can either be purchased or rented from someone else. With their NFT wearable, players are allocated a specific amount of chips they can use to play poker.
Players can earn money through a daily check-in and three daily challenges, or by competing with others for daily leaderboard multipliers that are based on their net winnings. It's also possible for NFT owners to earn revenue share by delegating their wearables to other players. Players can also use ICE to mint new NFT wearables and sell them on the marketplace, collect and speculate on ultra-rare DG Diamond Hands wearables, and finally mine ICE tokens that can be sold to other players.
Decentral Games is also a Decentralized Autonomous Organization that enables community governance and gives everyone the chance to become a part owner of the casino, which is hosted in the Decentraland metaverse. Transactions are processed on the Polygon network, a Layer-2 chain that enables fast and inexpensive transactions on Ethereum.
What really sets Decentral Games apart from the rest is that while many projects have tokenomics planned for the future, its play-and-earn capabilities are already live, making it one of the biggest attractions within Decentraland. It also provides a more immersive playing experience than other online poker games, with its emphasis on both the community and skilled, competitive gameplay.
Plutonians
Underscoring the importance of gaming in the metaverse, Plutonians is in fact an entire metaverse based around a space-themed roleplaying game akin to the classic Elite that makes use of blockchain and crypto elements.
In Plutonians, players use NFTs and Solana tokens to transport themselves into a Web3 space universe. Plutonians describes itself as an MMORPG Metaverse game that boasts shooting, strategy, exploration and cooperative elements. Players will explore the universe on NFT spacecraft, and can take on the role of pirates, boarding other vessels and looting them; or alternatively pursue a more diplomatic path as a space trader.
Plutonians' gameplay will be uniquely interwoven with the blockchain and crypto, with space travel facilitated by purchasing fuel tokens - the bigger your ship and the further you want to travel, the more tokens it will cost to get there. Other factors impacting this include the cargo your ship carries. Players will be able to access the game via a simple WebXR interface though desktop and mobile, while extreme graphics will be generated by Unreal Engine 5. Other features include the ability for players to create their own worlds within Plutonians.
Plutonians has built its metaverse on the Solana blockchain which provides the necessary transaction speed for a real-time action game.
Within Plutonians, there are two native tokens. Republic Credits (RPC) are used to purchase different equipment, upgrades, NFT spaceships and accessories, and can also be staked to acquire fuel tokens. There is also Plutonian DAO (PLD), which is an in-game governance token that enables holders to participate in DAO decision making. PLD can also be staked to lend or borrow ships from other players, or used in liquidity farms to earn rewards and upgrades.
Plutonians' ambitious plans to use Unreal Engine 5 promises to attract a much wider user base than other play-to-earn games and it will be backed by high-level gameplay with forthcoming functionality including NFT customization, new player tournaments and the launch of a content expansion pack in early 2023.
FOR FREE to continue reading
✔️ Unlock the full content of International Business Times UK for free
offer available for a limited time only
✔️ Easily manage your Newsletters subscriptions and save your favourite articles
✔️ No payment method required
Already have an account?
Log in