Third Party? Anti-Trump Forces In Recruiting Mode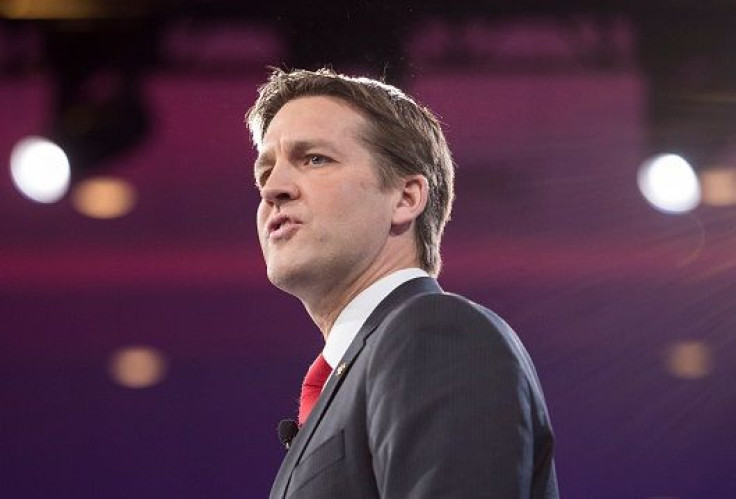 A palace coup, led by 2012 Republican presidential nominee Mitt Romney, reportedly is brewing in the GOP to stymie Donald Trump's effort to win the White House. The Washington Post reported Saturday veteran consultants and conservative leaders actively are seeking to draft an independent candidate.
The short list consists of freshman Sen. Ben Sasse, R-Neb., and Ohio Gov. John Kasich. Sasse of late has been dropping hints on Twitter, while Kasich, who suspended his White House run May 4, was the Republican candidate touting himself as the only grown-up on the stage during the presidential debates. The Post said Romney has approached both men.
Also mentioned as possible candidates are former Sen. Tom Coburn, R-Okla., retired Marine Corps Gen. James Mattis, former Secretary of State Condoleezza Rice and retired Army Gen. Stanley McChristal. In addition, there is billionaire Mark Cuban, who presumably could give Trump a run for his money in a reality TV-perfected put-down contest, but he told the Post in an email about a potential run, "I don't see it happening."
Among those on the block-Trump bandwagon are commentators William Kristol and Erick Erickson, and strategists Mike Murphy, Stuart Stevens and Rick Wilson, the Post said.
Earlier in the campaign cycle, former New York Mayor Michael Bloomberg considered an independent bid but decided against making the effort.
But Trump and presumptive Democratic nominee Hillary Clinton are among the most disliked presidential candidates in recent memory, giving rise to the we-want-someone-else movement. Recent outlier candidacies have been blamed for costing one candidate or another the White House: Ralph Nader was blamed for Al Gore's loss to George W. Bush in 2000; Ross Perot was blamed for George H.W. Bush's loss to Bill Clinton in 1992.
However, anyone running outside the major parties faces formidable obstacles. States have filed deadlines for getting on the general election ballot, the first of which already has passed — Texas' deadline was last Monday. That means anyone who mounts an effort now can kiss the Lone Star state's 28 electoral votes goodbye, making the road to garnering the 270 necessary en route to the White House that much more difficult to attain.
The next deadline is North Carolina's (June 9), followed by that of Illinois (June 27), and Indiana and New Mexico (June 30).
Getting on the general election ballot is no easy task. There's the matter of collecting valid signatures, ranging from just 1,000 in Arkansas, Idaho, Mississippi, Rhode Island and Vermont to more than 178,000 in California. And then there's the matter of those signatures surviving challenges from the major party candidates.
The Hill reported major GOP donors are reluctant to embrace an independent candidacy, with voters coming around to what seems inevitable. A recent Public Policy Polling survey indicated 72 percent of Republicans now say they are willing to support Trump.
© Copyright IBTimes 2023. All rights reserved.