Thomas Fire Could Keep Burning Thanks To Poor Weather Conditions, NASA Says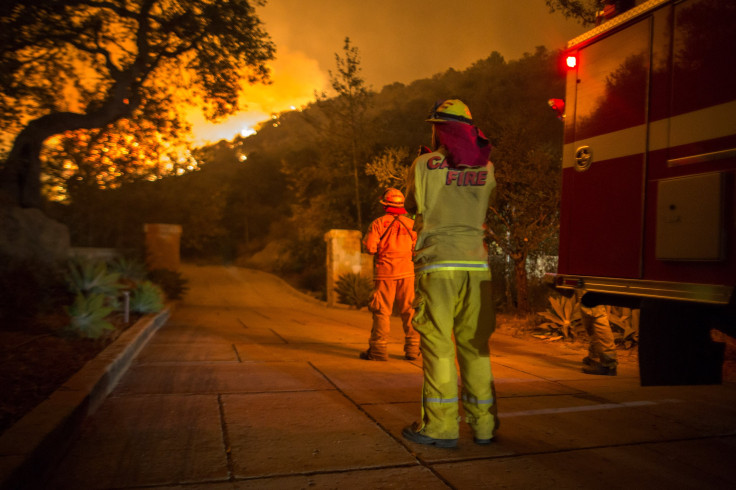 Conditions in California are perfect to keep the Thomas Fire in Ventura County burning, NASA said in a release Monday. Firefighters were working to contain the fire but were struggling to work against the weather.
The Santa Ana wind was lasting longer than it normally does and was making it more difficult for the firefighters to dampen the flames. In addition to the winds, there were high temperatures and low humidity making for even better, drier conditions for fire.
The fire is officially the third largest fire the state has seen since 1932 and it's on track to become the largest if it keeps burning. It already broke the record for the fire to prompt the longest red flag warning in California history. A red flag warning is a warning issued by the National Weather Service that indicates "extreme burning conditions," according to the National Weather Service.
So far it's scorched more than 270,000 acres of land. The record-holding fire, the Cedar fire, burned 273,246 acres in 2003 and killed 15 people in the process, according to Cal Fire.
As of Monday morning, the fire was 45 percent contained and more than 1,000 structures were damaged by the flames. Forecasters predicted better conditions for the rest of the week and the firefighting effort was expected to get a little easier as winds moved to the southwest and the humidity increased and temperature decreased. There were still several areas under mandatory evacuation though, according to a release from Cal Fire. Firefighters hope to have full containment of the fire accomplished sometime in early January.
One of NASA's satellites, the Aqua, was able to capture a photo of the area that was burning from space over the weekend. The satellite used its Moderate Resolution Imaging Spectroradiometer, or MODIS, instrument to capture the natural-color photo of the burning land. The smoke coming from the fires can be clearly seen and the areas that are still burning, identified using the thermal bands on MODIS are marked by the red outlines on the photo.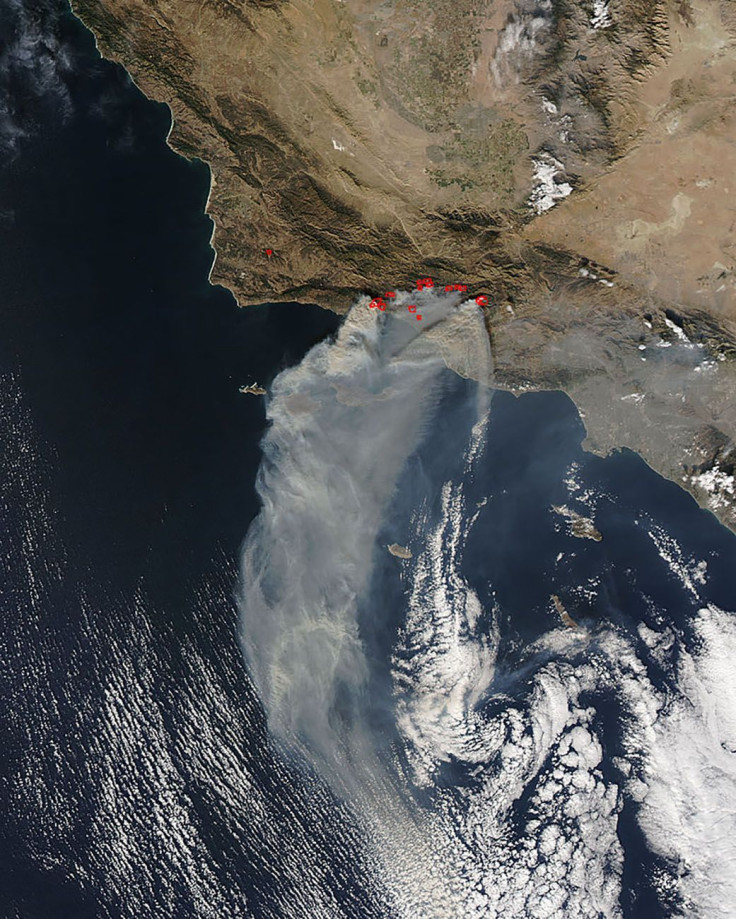 © Copyright IBTimes 2023. All rights reserved.
FOLLOW MORE IBT NEWS ON THE BELOW CHANNELS