'Thor: Ragnarok' Star Chris Hemsworth Hilariously Pokes Fun At 'Avengers: Infinity War' Characters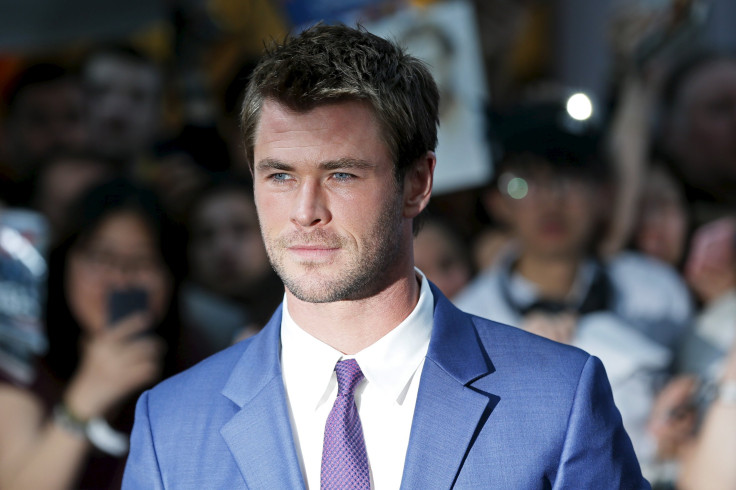 It looks like "Thor: Ragnarok" star Chris Hemsworth is still upset about being excluded from the recent movie, "Avengers: Age of Ultron," directed by Joss Whedon.
When he chanced upon a "secret Avengers rehearsal" featuring toy characters of Spider-Man, Iron Man, Captain America and the like, he decided to intervene.
READ: Which character might be killed off by Hela?
Hemsworth shared the hilarious clip on his Instagram. In the video, he thought the toys looked "cute" then began playing with them. After a while, he realized there was no toy version of his character. "Interesting there's no Thor toy in here. Is that on purpose?" he questioned.
He then wielded Thor's hammer Mjölnir and began beating up the toys one by one, with the exception of Spider-Man (Tom Holland) because he is just a kid. He also spared the Hulk (Mark Ruffalo) because they are buddies now.
In "Thor: Ragnarok," Thor and Hulk will be teaming up to defeat the villainess Hela (Cate Blanchett). Just like Thor, the Hulk was also missing in "Avengers: Age of Ultron," which really upset the Scarlet Widow (Scarlett Johansson). He fled Earth after realizing how his rage destroyed everything around him, but Ruffalo said his character has come to better grips with his temper this time around.
"He's much more of a character than the green rage machine you've seen in the Avengers movies," Ruffalo told Entertainment Weekly. "He's got a swagger. He's like a god."
The Hulk will definitely need all the swagger he can muster since Hela is someone not to be messed with. She is so powerful and destructive that even Thor's half-brother Loki (Tom Hiddleston), who is always bent on mischief, is forced to team up with them.
"It's the kind of destruction that both Thor and Loki have never seen, on a scale of terror they've never ever seen before. So, they fall back on their brotherhood fractured though it is to see what they can do to stop her," Hiddleston told IGN.
They will also be seeking the help of Doctor Strange (Benedict Cumberbatch), who will be helping them as they all face off against intergalactic villains "both familiar and new."
"Thor: Ragnarok" will be released on Nov. 3.
© Copyright IBTimes 2023. All rights reserved.