Three Workers At South Korean Nuclear Power Plant Die Of Suspected Gas Leak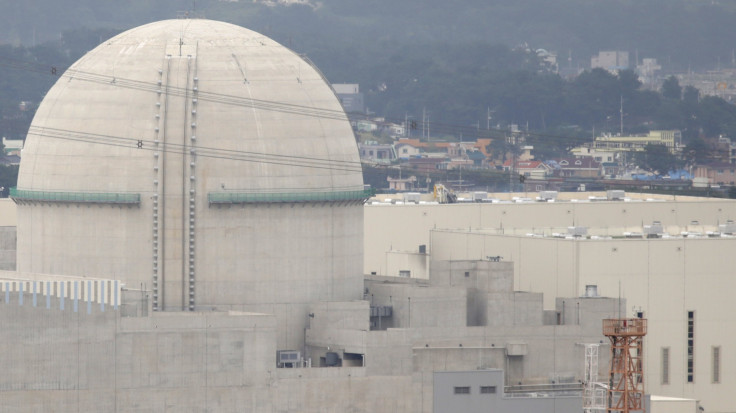 Three workers at a construction site for a nuclear power plant in South Korea died Friday after inhaling toxic gas. The accident occurred at a plant that is being built by the country's monopoly nuclear power company, which was recently threatened by hackers.
The deaths occurred at the under-construction plant in the southeastern city of Ulsan while state-run Korea Hydro and Nuclear Power Co. (KHNPC) was on high alert after the threat of a hack to disable its control systems. However, Choi Hee-ye, a spokesperson for KHNPC, said that there was no reason to believe that the deaths were linked to a hack, according to The Associated Press (AP).
The three men reportedly fell unconscious while working and were taken to a nearby hospital, where they died. Choi said that the accident's cause was yet to be determined but that officials suspected a nitrogen gas leak, AP reported.
The plant was currently undergoing test runs and its construction is expected to be completed by June. Nitrogen is used to reduce oxygen in the cooling water to slow down the equipment's oxidation or to maintain the pressure level in the tanks. But Kim Sang-gyeong, a Korea Hydro spokesman, said, according to AP, that he was not sure if the plant was using nitrogen for these purposes.
Last week, hackers had published online the layouts of nuclear plants and the personal information of their workers. According to local media, the group had posted images of stolen documents with "WHO AM I?" imprinted on them, AP reported. However, the company said that the hack did not affect its operations but that it had enhanced its focus on cybersecurity measures.
© Copyright IBTimes 2022. All rights reserved.
FOLLOW MORE IBT NEWS ON THE BELOW CHANNELS