Tiger Woods Update: Still No Evidence Of Impairment, But Alarming Information Has Been Recovered
A break in the Tiger Woods' crash came to light on Saturday after investigators believed that they discovered the fact that the pro-golfer never hit the breaks as he lost control of his vehicle.
The 45-year-old found himself in the hospital with serious leg injuries after his car veered off the road and rolled over. From the beginning, police officers didn't suspect any type of impairment during the time of the crash, but they're still trying to find the car's black box that'll tell them more information about that day.
Investigators on the case have reason to believe that Woods never even took his foot off the gas during the accident, sources told TMZ. Various video footage ranging from the hotel he took off from to the crash site were looked at to see what they could find.
They also told the news outlet that while he wasn't speeding before entering the area of the crash site, he was accelerating as well as speeding when he lost control of his 2021 Genisis SUV.
"Happy to report that I am back home and continuing my recovery. I am so grateful for the outpouring of support and encouragement that I have received over the past few weeks," Woods said earlier this week. "I will be recovering at home and working on getting stronger every day."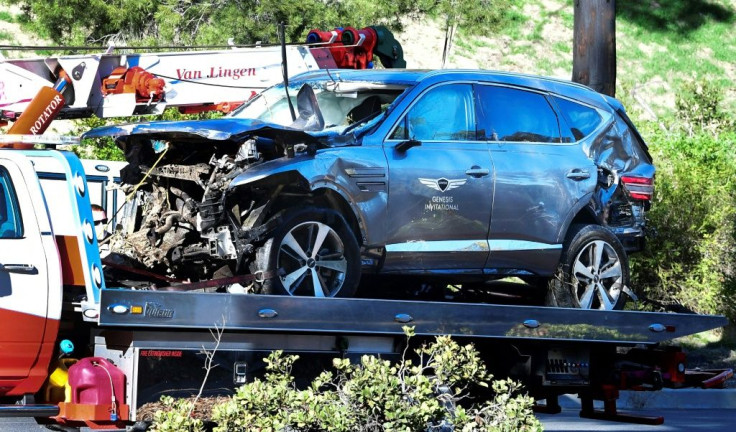 © Copyright IBTimes 2023. All rights reserved.