Time Warner Cable (TWC) Losing Pay-TV Subscribers; CEO Says Comcast Merger Expected To Close Soon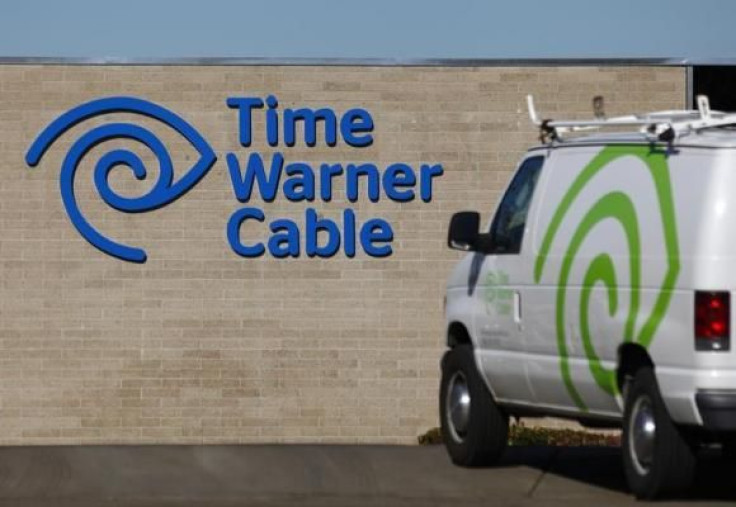 The mass exodus of pay-TV subscribers continues for Time Warner Cable Inc., which reported 2014 fourth-quarter and full-year earnings Thursday morning, missing analysts' estimates. The second-largest U.S. cable company posted a quarterly net loss of 38,000 residential video subscribers.
That's a lot of people who have decided they can live without traditional cable television, and it falls in line with a Leichtman Research Group report showing the top 13 cable and satellite providers hemorrhaged a combined 150,000 pay-TV subscribers during the prior quarter.
For the full year, TWC's video subscribers dropped by 300,000 to 10.8 million.
You'll hear a lot about "cord-cutting" following TWC's earnings report, but that term is a bit of a misnomer. The company more than made up for the decline in pay-TV customers with a dramatic gain of 168,000 high-speed Internet customers, greater than analysts had expected. TWC also reported net increases in residential voice service and triple-play subscribers. All told, TWC gained 67,000 new customers for the three months ended Dec. 31.
Customers aren't cutting cable cords so much as they're changing what flows through them. "TWC had its best fourth-quarter ever in residential voice and triple-play net additions," Vijay Jayant, an analyst with Evercore ISI, said in a Thursday research note. "[W]e believe the push to drive 'skinny' packages and the overall bundle was clearly a force in the quarter."
Cable companies are essentially transforming into broadband companies. Over the past year, Time Warner Cable completed its rollout of Internet speeds of 300 megabytes per second in New York and Los Angeles, and expects to do the same for Austin, Texas, this year, in addition to expanding its high-speed TWC Maxx service to Dallas, San Antonio, San Diego, Kansas City and elsewhere.
All this while TWC seeks to merge with a larger cable company, Comcast Corporation, a deal that TWC's chief executive, Rob Marcus, expressed a high degree of confidence in on Thursday. "We continue to expect the Comcast merger to close soon," Marcus said in a statement. "[U]ntil then, we remain one hundred percent committed to executing our plan."
Still, the deal faces regulatory hurdles from federal antitrust officials. Opponents of the $45 billion merger have ramped up their lobbying efforts over the past few months, with control of broadband Internet factoring heavily in the debate. Stop Mega Comcast, a coalition of 27 companies and public interest groups opposed to the merger, believes the combined cable giant would control 50 percent of the residential high-speed access points across the country.
TWC reported quarterly adjusted earnings per share of $2.03, below the $2.08 estimate of analysts polled by Thomson Reuters. Read the full report here.
Christopher Zara is a senior writer who covers media and culture. Got a news tip? Email me here. Follow me on Twitter @christopherzara.
© Copyright IBTimes 2023. All rights reserved.