Time Warner Inc., (TWX) Comcast Corp. (CMCSA) and Viacom Inc. (VIAB) Face Antitrust Probe Into European Film Studio Contracts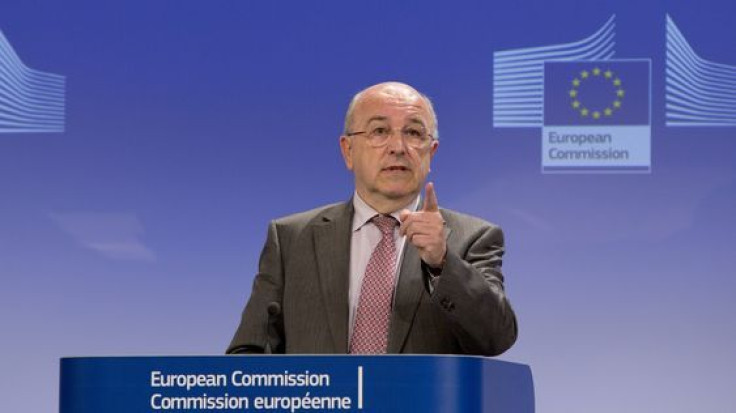 The European Commission announced on Monday that it will look into agreements between American film production companies and the European broadcasters that distribute their content. The European Union's antitrust watchdog will examine the contracts that prevent local broadcasters from distributing content outside their home countries or language groups through satellite connections or online streaming.
"Such provisions might constitute an infringement of EU antitrust rules," European Commissioner for Competition Joaquin Almunia said at a Brussels press conference on Monday.
The probe will examine contracts from American companies like Paramount Pictures Corp., owned by Viacom Inc. (NASDAQ:VIAB); Twenty-First Century Fox Inc. (NASDAQ:FOXA); Sony Corporation (NYSE:SNE)'s Sony Pictures Entertainment; Time Warner Inc. (NYSE: TWX)'s Warner Bros. Entertainment Inc.; and Comcast Corp. (NASDAQ:CMCSA)'s NBCUniversal. They have made agreements with European providers such as Britain's BSkyB, France's Canal Plus, Germany's Sky Deutschland, Italy's Sky Italia and Spain's DTS.
Typically, American companies license their content exclusively to one provider on a territorial basis. This means that when Warner Bros. gives a Spanish broadcaster rights to its Golden Globe-winning film "Gravity," when the Spanish broadcasters' subscribers go on vacation to Germany, they won't be able to watch the film abroad on that channel.
And if a subscriber in France wanted to watch Leonardo DiCaprio take on the stock market in "The Wolf of Wall Street" -- but in Italian -- he or she might not be able to see that version in France if Paramount's agreement involves "absolute territorial exclusivity."
In 2011, the EU Court of Justice ruled against the English Premier League soccer club, which was using similar provisions to control how its games were broadcast around the continent. The court ruled that the system effectively eliminated all competition between television providers and would no longer be allowed.
"More and more European citizens watch films, use pay-TV services broadcast by satellite and increasingly available through online streaming," Almunia said at the press conference.
There is no stated time limit for when the probe will conclude, but given the increasing number of online viewers, this could be a game-changer for American studios seeking distribution deals for their films.
© Copyright IBTimes 2023. All rights reserved.