Tinder Social: How Does It Work?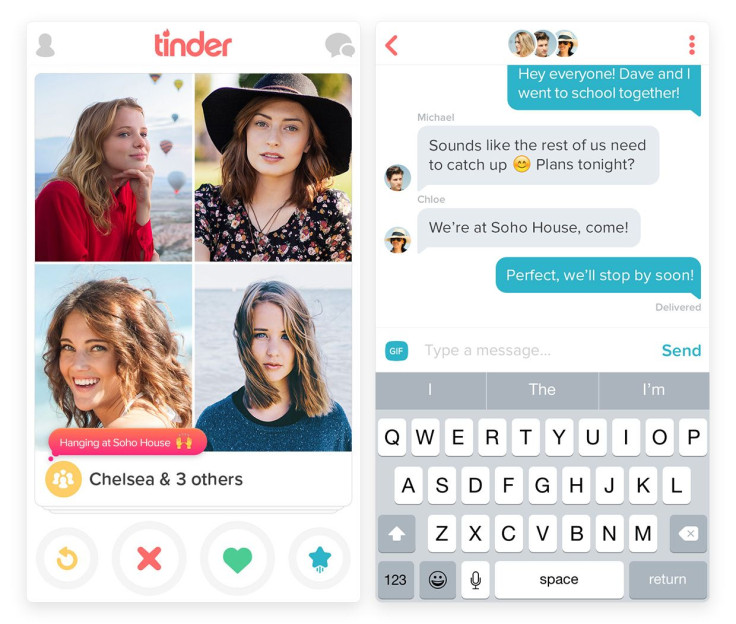 Dating app Tinder launched a group planning feature on Thursday. Dubbed "Tinder Social," the social feature is not meant to plan group dates (or given its reputation as a hookup app, somewhat more socially awkward plans involving groups), but instead is geared toward planning group outings such as films, concerts, pub crawls and so on.
If anything, Tinder Social may help the company distance itself from the image of a hookup app. In the launch announcement, the company doesn't even refer to dating when it says "Tinder has always been about getting you out of the house to meet someone new."
Tinder Social was first tested in Australia in April, and the company found "that people were looking for a better way to plan their night out with friends—tonight. For this launch, we've made changes to the feature to deliver a more real-time experience. People can see who's going out tonight, what they're up to, and plan their night, easily and efficiently — all on Tinder Social."
So how does this work? This is how the company explains it: "If you want to go out, invite friends to join your group, then swipe and match with other groups nearby who are also going out. Message your matches, see where they're going, make a plan or just find out where people are headed, meet up and have fun."
Here are some more details: The groups can have a minimum of two and a maximum of four people. Only one person from each of two groups has to swipe right on each other for there to be a match. Conversations between groups will automatically disappear by noon of the following day. Individual members of groups can choose to leave the group at any time, and the person who began the group can also dissolve it at any point.
If someone from one group makes a connection with someone from another group during a common outing together, they will need to swipe right on each other again since the groups, their associated matches and conversations would have disappeared the next day. That is, if they didn't already exchange contact details during their real-life meeting.
Users should note that this is an opt-in feature, therefore they have to decide to unlock the social mode to be able to use it.
Tinder Social has currently been rolled out in the Australia, Canada, India, New Zealand, the U.K. and the U.S.
© Copyright IBTimes 2023. All rights reserved.