'Tokyo 24th Ward' Episode 10 Live Stream: How To Watch Online, Preview [Spoilers]
KEY POINTS
Shuta meets with Sakiko Tsuzuragawa
"Tokyo 24th Ward" Episode 10 is airing Wednesday
The episode will stream on Crunchyroll and Funimation
Sakiko Tsuzuragawa is recovering in the hospital and Shuta Aoi pays her a visit in "Tokyo 24th Ward" Episode 10.
The official Twitter account of the anime has released the preview trailer of Episode 10. It opens with citizens of the 24th Ward rampaging and breaking public property.
It appears that they are protesting against a mishap as firefighters are shown carrying an injured young girl.
Ran Akagi is confronted by criminals in an alleyway.
The previous episode revolved around how the KANAE System was developed using artificial intelligence. However, 0th remained apprehensive about the system after he was involved in an accident because of faulty AI used in the KANAE System.
Meanwhile, Gori Suido wanted to uplift the face of the ward and believed the KANAE System will play a key role.
"The KANAE system was based on artificial intelligence that was developed by Kanae, who was Koki and Asumi's mother. In the past, the same AI was installed on a vehicle that got into an accident leaving 0th and Tsuzuragawa injured. 0th is suffering from the after-effects of this accident caused by the faulty judgment of the AI and has developed dyslexia," read the official synopsis of Episode 9.
"Kanae racks her brains to come up with a solution but is told that there is a fundamental flaw in her system. After hearing that 0th has gotten into graffiti, she gives up on development. The 24th Ward has been developing steadily, but after Kanae's death, the fate of the city changes drastically," the synopsis continued.
The cast of the anime includes Junya Enoki as Shuta Aoi, Yuma Uchida as Ran Akagi, Kaito Ishikawa as Koki Suido, Yui Makino as Mari Sakuragi, Hitomi Nabatame as Sakiko Tsuzuragawa, Sayaka Oohara as Kanae Suido, Atsushi Imaruoka as Yamamori, Yoji Ueda as Hiroki Shirakaba, Yuichi Nakamura as Wataru Chikushi, Hiroya Egashira as Kaoru Shindo, Manaka Iwami as Asumo Saido, Nanami Tomaru as Kinako, Taitem Kusunoki as Gori Suido, Soma Saito as Kunai, Eri Kitamura as Lucky, Rina Hidaka as Kozue Shirakaba and Yumiri Hanamori as Hana Shishido.
"Tokyo 24th Ward" Episode 10 is scheduled for release Wednesday. Fans can watch the anime online on Crunchyroll and Funimation. The episode will live stream in Japanese with English subtitles.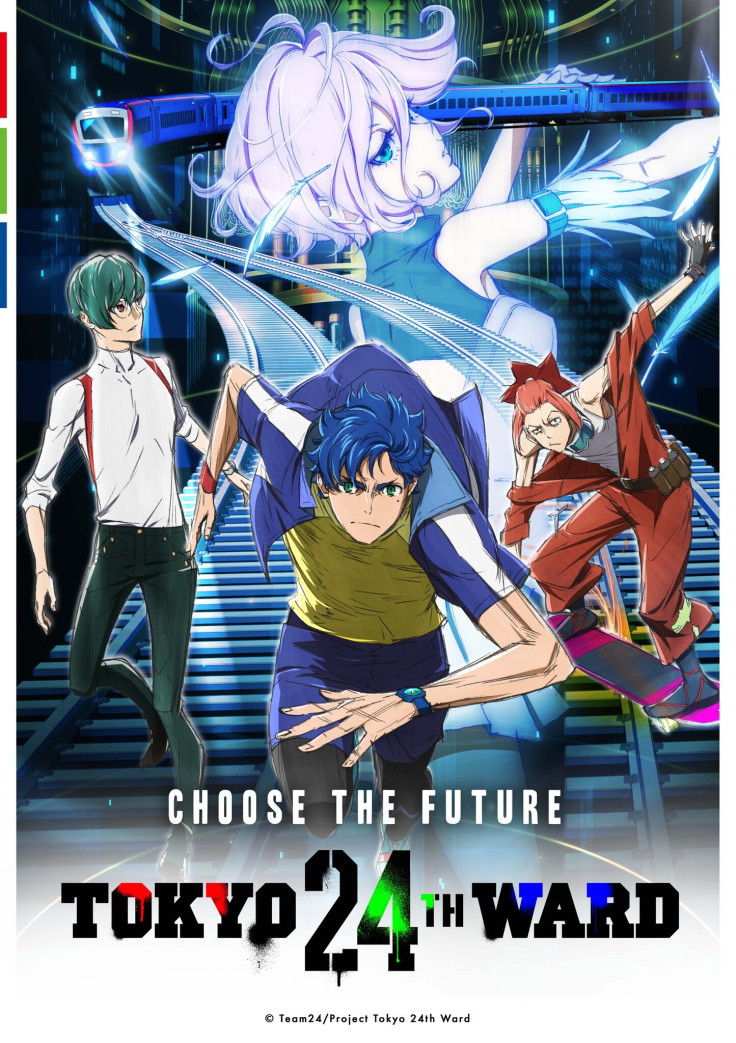 © Copyright IBTimes 2023. All rights reserved.