'Tokyo Revengers' 236: Will Takemichi's One-Man Resolve Cause Him To Break-Up With Hina?
KEY POINTS
"Tokyo Revengers" 236 is set to release on Dec. 29, say insiders
The upcoming chapter might show Takemichi letting go of the love of his life
"Tokyo Revengers" 236 is the last chapter to release in 2021
"Tokyo Revengers" 236 will show the next steps Takemichi will take to proceed with his one-man mission and some fans fear that this might include breaking up with the love of his life, Hinata.
The recent episode of Ken Wakui's "Tokyo Revengers" was titled "Just Be Yourself" and it took readers to the hospital where Takemichi was confined. It has been a week after the bloody Three Deities War took place and the time traveler is still on the road to recovery.
His friends from school paid him a visit but eventually left and entrusted him to his girlfriend Hina. Later, former members of the Tokyo Manji gang also came and Peh Yan gave his condolences to the crying hero.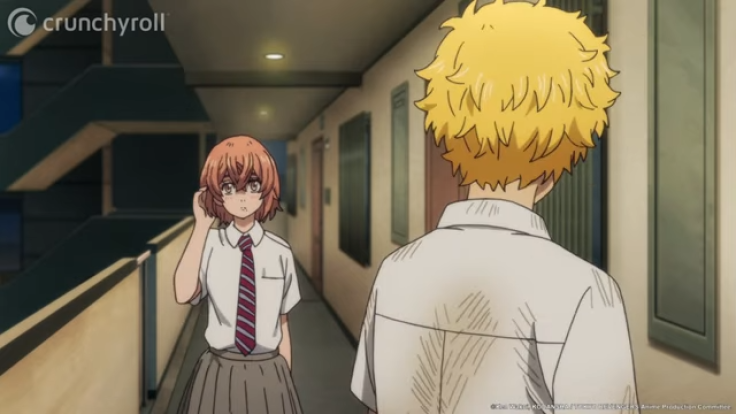 Angry apologized because they have no idea what was going on then while Hakkai mentioned that they have heard about Takemichi's selfless act of taking care of Draken. Smiley noted that Takemichi must be in pain right now after everything while Hayashi held his hand and assured him that he can always count on them and that they will always help him.
But it seems that Takemichi has already made up his mind to save everyone on his own and while he thanked his friends, he also told them that he was really fine. Hina arrived and informed him that his friends had been visiting him even when he was still unconscious.
Takemichi told Hina that all his friends got involved because he came back. He also said that it was because of his selfishness that made them upset, so he decided to settle things on his own.
He also told his girlfriend that she can go home because he will be just fine. But, Hina knows better and he hugged the time traveler and asked him to just "cry it all out."
Takemichi wailed and Hina, while hugging him, said that whenever he is in pain, he simply needs to cry. With Takemichi overwhelmed with grief and pain from his failure to save Mikey and from Draken's death, some fans fear he might make a decision that would further hurt him.
"Tokyo Revengers" 236 might show the crying hero finalizing his one-man mission by breaking up with his girlfriend Hina so his actions will not place any of his loved ones in danger. The time traveler might leap to the future to see if he can still undo the things that happened in the current timeline.
The upcoming chapter might also show Chifuyu visiting Takemichi again in the hospital. It may be recalled that it was Chifuyu who said hurtful things to Takemichi, which triggered him to blame himself for what had just happened.
But, these are just speculations for now and it will take some time before fans can read "Tokyo Revengers" 236. Following a week-long break, insiders claimed that the upcoming chapter will be released on Dec. 29.
The early set of spoilers might come out on Sunday while raw scans could surface on various social media platforms sometime between Monday and Tuesday.
© Copyright IBTimes 2022. All rights reserved.
FOLLOW MORE IBT NEWS ON THE BELOW CHANNELS