Top 10 Features iPhone 5 Must Have to Defeat Android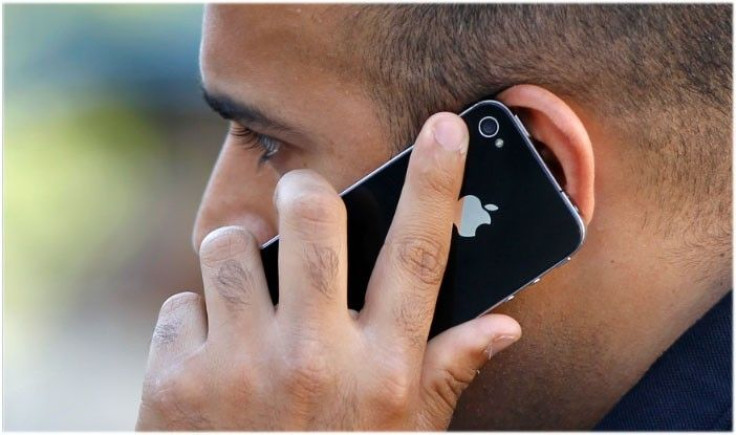 iPhone watchers cannot wait to attend the Let's talk iPhone event Apple has scheduled for Tuesday, Oct. 4, at its headquarters in Cupertino, Calif. Most tech sites believe that Apple's new CEO Tim Cook will announce the release information of iPhone 5 at this event, although the press invite cryptically provides three simple words "Let's talk iPhone".
Since Steve Jobs' recent announcement of retirement, the public has been wondering how Apple and the iPhone will continue. And Apple investors' concerns grew after reports emerged that this summer Android smartphones had monopolized the market.
Tim Cook, stepping in for the first time as the company's CEO, is expected to make his first public appearance on Tuesday. He is expected to present Apple's brand-new next generation iPhone, dubbed iPhone 5, which would help Apple come back on top of the smartphone market. Here are ten features iPhone 5 must possess in order to defeat its rivals. Start the slideshow to begin.
1. Faster Processor
A dual-core processor in smartphone has been more and more popular. LG, Motorola and Samsung all have their dual-core processor phones. For example, The Samsung Galaxy S II has a 1.2 GHz dual core ARM Cortex-A9 processor. Apple's legendary dual-core processor A5 must be at least identically fast in order to win the market.
2. Improved Operating System
The powerful competitor of Apple's iOS, Google's Android 2.3 Gingerbread has more than 30% of the smartphone market share according to Android developers. Facing such situation, Apple must stay innovative with its OS if it hopes to compete.
3. 4G

With a number of smartphones graduating to 4G, including the Samsung Galaxy S2, Epic 4G Touch, and T-Mobile's HTC Amaze, it seems that iPhone 5 must move beyond its current 3G technology in order to offer competitive service.
4. Increased Memory
Corresponding to speeding up its processor, the iPhone 5 must accordingly increase its storage capacity. The constantly growing app store and new features surfacing every other day have increased the demand for more storage in random memory. Many Android phones, such as the Galaxy S2, have already increased their storage to 1GB RAM.
5. Powerful Camera

In a very short time, 8-megapixel cameras have become standard on many Android models. For example, HTC's myTouch 4G Slide boasts 8 MP backside illuminated camera sensor with dual LED flash, a VGA front-facing camera, and a 1080p camcorder. Apple must revamp its current 5-megapixel camera to remain competitive. Also a dual LED flash and a front-facing camera must be added.
6. Longer Battery Life
Every new iPhone has had a better battery life than the one before so why not iPhone 5? A Phonearena.com review claims that Galaxy S2 users are lucky to have a 647 min average talk time, 9 hours on 3G, and 620 hours of standby time even with an enhanced 1650 mAh battery widget. Currently the iPhone 4 offers 7 hours of talk time on a 3G network and up to 14 hours on 2G, plus 300 hours of standby time. In order to surpass the Android, the iPhone 5 should feature between 10 and 12 hours of talk time.
7. Larger Display
The Samsung Galaxy S2 features a Super AMOLED screen, currently considered the best available technology for mobile displays on the market. Given that more and more Android phones has been released with a 4,3" display, Apple needs to graduate from its current 3.5-inch display to at least a 4-inch edge-to-edge retina display.
8. iCloud Compatibility
iPhone 5 has to possess a trump card. Apple's iCloud service has been acting as a data-syncing center for music, email, contacts, calendars, bookmarks, notes, commotion lists, and other data. With more and more users adopting wireless storage, the iPhone 5 must feature innovative compatibility with iCloud service. It also needs to maintain compatibility with third-party services.
9. Upgraded Voice Control

In order to win the severe competition, iPhone 5 will have to upgrade its voice-recognition function. Allowing users to control the iPhone 5 completely hands-free would certainly be an ace in the hole for iPhone 5 and push Apple far away ahead of its rivals.
10. Sleek, Bolder Design

The Galaxy S2, one of the slimmest smartphones in the market, measures only 8.49mm.. The ply of the iPhone 4 is 9.3mm. A thinner case should be adopted to make the new iPhone 'sexier' since a wider body would allow for a larger display. On the other hand, aluminum back can both let it lose weight and increase durability.
© Copyright IBTimes 2023. All rights reserved.