Top 5 Richest Celebrity Couples On Valentine's Day 2022
KEY POINTS
Salma Hayek and Franςois-Henri Pinault have a combined net worth of $7.1 billion
​The two got married on Valentine's Day in 2009
The celebrity couple has one daughter named Valentina Paloma
Celebrity couples are not only media sensations. They are often considered as power couples as they enjoy not only fame but fortune as well.
As the world celebrates Valentine's Day, take a look at the richest couples in the world.
Actress-singer Salma Hayek and French businessman Franςois-Henri Pinault claimed the top spot on Celebrity Net Worth's list of the world's wealthiest couples, with an estimated combined net worth of $7.1 billion.
Pinault, CEO of multinational luxury group Kering, has an estimated net worth of $7 billion, while Hayek has a net worth of about $200 million.
​The two got married on Valentine's Day 2009 in a town hall in Paris, France. In April 2009, they repeated their vows in Venice, Italy. The two share one daughter, Valentina Paloma, born in September 2007.
The secret to their long-lasting relationship? Kindness, said Hayek, in one Red Table Talk episode.
"When there is conflict, we put all the energy in solving the problem — never finding who to blame or, 'You should have done this or that.' No," said Hayek. "All our energy goes into, 'How do we solve this?'"
Trailing behind the two are film director Steven Spielberg and actress Kate Capshaw.
After Spielberg divorced his first wife, Amy Irving, in 1989, he was already one of the most famous directors in Hollywood. His net worth by the time he married Capshaw in 1991 was impressive, but so was hers.
After being in the business for decades, their combined net worth is a whopping $3.5 billion.
The third richest are talk-show host and actress Oprah Winfrey and Stedman Graham, a public speaker and chief operating officer of S. Graham & Associates — a sports-focused firm.
Together, they have a net worth of $3.4 billion.
The two began dating in 1986. The two never married but chose to remain in a relationship.
The fourth richest couple is global pop sensation Beyoncé and rap icon Jay-Z.
The couple tied the knot in a private wedding ceremony at Jay-Z's New York apartment in April 2008. They welcomed their first child, Blue Ivy Carter, into the world on January 7, 2012.
The couple has a combined net worth of $1.8 billion to date.
Australian actress-singer Holly Valance and billionaire luxury property tycoon Nick Candy occupied the fifth spot.
The two got married in Beverly Hills, California, in 2012. Their wedding ceremony reportedly cost $5.023 million.
Together, they have a net worth of $1.12 billion. Candy is worth $1.1 billion, while Valance is worth $20 million.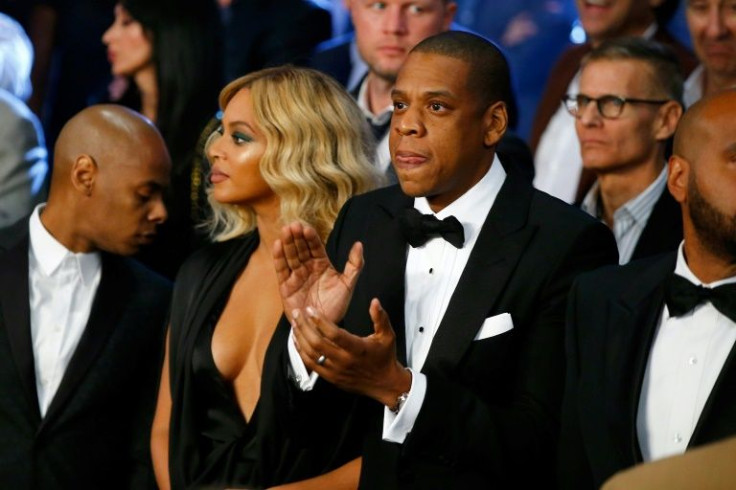 © Copyright IBTimes 2023. All rights reserved.