Top Tech M&A Deals of 2010 (ORCL, DELL, HPQ, INTC, SAP, GOOG, AAPL)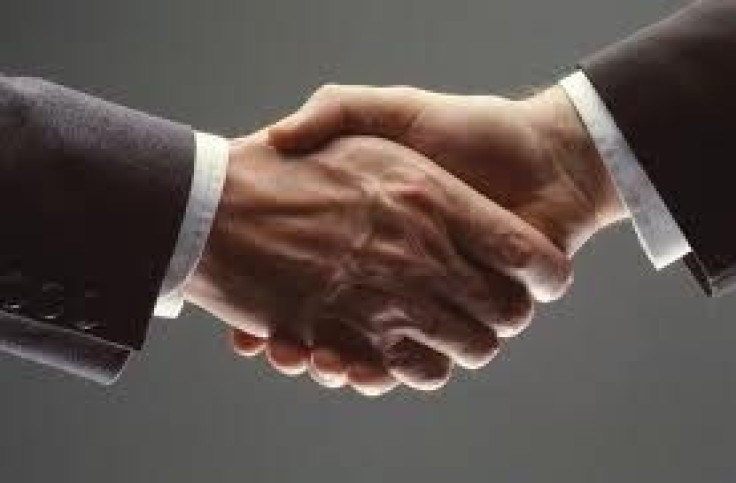 Big players of the U.S. technology sector, who are flush with cash and looking to expand their horizon, returned to the merger and acquisition space this year after recovering from the 2009 recession.
There has been a flurry of major acquisitions in the technology sector in 2010, with market heavyweights HP, Oracle and Intel being the most active.
Let's take a look at some of the key technology deals that has a potential to change the industry fundamentals.
December
Dell Inc. (DELL) said it agreed to acquire data storage company Compellent Technologies Inc. in a sweetened offer of about $960 million, or about $27.75 per share in cash, to boost its storage presence.
The expansion in storage space will help Dell to compete with bigger rivals such as HP and IBM (IBM) in the complex computer systems and technology services market that offers higher profit margins than the traditional desktop and laptop PC market.
November
Data storage solutions provider EMC Corp. (EMC) said it will buy Isilon Systems, Inc. (ISLN) for $2.25 billion, or $33.85 per share to boost its presence in network attached storage space.
Novell, Inc. agreed to sell itself in a $2.25 billion deal to Attachmate Corp, an investment group owned by Francisco Partners, Golden Gate Capital and Thoma Bravo. As part of that deal, Novell will sell certain intellectual property assets to CPTN Holdings LLC, a consortium of technology companies organized by Microsoft Corp (MSFT), for $450 million in cash.
Oracle (ORCL) Corp said it will acquire Art Technology Group, Inc. for about $1 billion, or $6 a share, to enhance its eCommerce portfolio. ATG's eCommerce software platform is highly complementary to Oracle's CRM, ERP, Retail, and Supply Chain applications, as well as its portfolio of middleware and business intelligence technologies.
September
Hewlett Packard (HPQ) trumped Dell (DELL) to get its hands on storage firm 3Par for $2.35 billion, or $33 each, in cash. For HP, the world's largest PC maker, the acquisition would give higher-end storage products, helping it to package its servers, storage and networking equipment for corporate customers.
August
U.S. chipmaker Intel Corp (INTC) unveiled a deal on Monday to buy German chipmaker Infineon Technologies AG's wireless unit for $1.4 billion, as it claws its way into the booming smartphone market and cuts its reliance on personal computers. The move will help Intel diversify away from its core business of producing microchips that are used inside most personal computers (PCs) and get a better footing in the smartphone market.
Intel Corp. also announced McAfee Inc. for about $7.68 billion in cash that will augment the chip giant's security portfolio. The deal, which was Intel's biggest acquisition, is expected to be significantly altering the competitive portrait in the security industry and puts Intel into competition with Symantec and Microsoft.
July
Nokia Siemens Networks said Monday it agreed to acquire majority of wireless network infrastructure assets of Motorola, Inc. for $1.2 billion in cash to boost its network infrastructure business in the U.S. Nokia Siemens has been significantly lagging behind L.M. Ericsson, Alcatel-Lucent and Huawei Technologies in the U.S. and the acquisition will make the company the number three wireless gear vendor in the United States.
HP announced that it has completed a $1.2 billion acquisition of smartphone maker Palm. The deal is set to revive Palm's innovative WebOS mobile platform, in conjunction with the release of new smartphones, netbooks and a tablet .
SAP AG (SAP) acquired Sybase for $5.8 billion, or $65 a share, in cash to firm its presence in the growing mobile software market.
April
Google (GOOG) bought Tel Aviv-based start-up Labpixies for undisclosed sum, a move that will allow Google to create more apps for its iGoogle personalized home page
Apple (AAPL) acquired another chip maker, called Intrinsity, which is specialized in designing and licensing high-performance chips for mobile applications. Analysts believed that the Austin, Texas-based company has designed the A4 CPU, which is present in the iPad.
Apple also acquired Siri, a mobile search start-up specialist that makes the Siri Personal Assistant iPhone application. The app works with voice commands and permits users to search for various locations like restaurant and taxi services via voice recognition. After the acquisition, Apple will enhance the existing Voice Control feature on the iPhone 3GS.
March
Google acquired DocVerse, a service that lets users collaborate around Microsoft Office documents. It is reported that after the acquisition, Google will offer similar functionality to Office based services as Microsoft provides.
In March, Research In Motion (RIMM) had bought Viigo, a software vendor that delivers syndicated content to mobile phones. It offers wide range of corporate information on the go, which includes weather reports, stock quotes, sports information, podcasts and news headlines.
January
VMware (VMW) has bought open-source messaging platform Zimbra for undisclosed terms to enhance its cloud strategy and to offer capabilities beyond virtualization
© Copyright IBTimes 2023. All rights reserved.