'Torchlight 3' And 'Evil Genius 2' Headline PC Gaming Show 2020
KEY POINTS
Even if there is no E3 this year, the PC Gaming Show 2020 still managed to gain a large measure of the gaming spotlight with over 50 new game trailers shown
Highlights of the new games included trailers for "Evil Genius 2: World Domination," "Torchlight III," and "Ooblets"
With a balance between big-budget and indie, mass appeal and niche, it can be argued that the PC still provides the widest and most balanced lineup of games to choose from
With over 50 games showcased, not even the cancellation of this year's E3 could take the luster away from the PC Gaming Show 2020.
Transitioning seamlessly between big-budget and indie, between mass appeal and niche, the PC Gaming Show always has an impressive catalog of games to offer and as seen on PC World, 2020 is no different.
"In a world of magic and mystery…" is how the trailer to the next chapter in the popular action-RPG series begins. In "Torchlight III," Novastraia is again under threat of invasion and it's up to you to defend against the Netherim and its allies. Already available in Early Access capacity, "Torchlight III" is developed by Echtra Games and published by Perfect World Entertainment.
This was the game once titled "Torchlight Frontiers," where players use hack and slash skills together with weapons and magic spells to fight monsters, collect new items and treasure, and buy and sell items to improve their abilities.
Rebellion Developments first announced "Evil Genius 2: World Domination" three years ago but the trailer only arrived this week. A satirical spy-fi builder where you are the criminal mastermind, "Evil Genius 2: World Domination tasks the player to construct their own evil lair, train their minions, defend their operations from the Forces of Justice, and achieve global domination! Cue that Dr. Evil laugh!
"Mafia: Definitive Edition" will be available from 2K Games for the PlayStation 4 and Xbox One on top of Steam. The official Mafia website says that it "is a faithful, expanded remake inspired by the iconic 2002 original, now with gorgeous 4K visuals and enhanced gameplay.
Just like "The Godfather" redefined motion pictures, the original "Mafia" helped define storytelling 18 years ago. Here's hoping this remake won't end up sleeping with the fishes.
"Valheim" from Iron Gate Studios looks like a Viking game crossed with sorcery and survival. There looks like a world-building element to it, even as the playable Viking character gets new tools and armor, his village grows, as does the ability to build those huge Viking ships used for raiding. Some flying creatures that are blasted with magic are also present, so "Valheim" isn't all rooted in history and reality.
Coming this summer from Glumberland, "Ooblets" has the feel of "The Sims" meets "Animal Crossing." "Ooblets" is a farming, town life, and creature collection game. Manage your farm, grow and train your ooblets, explore strange lands, and have dance-offs!
Other games that saw trailers launch at the PC Gaming Show 2020 included "Mortal Shell," "Persona 4 Golden," "In Sound Mind," "Humankind," and a lot more as seen on PC World.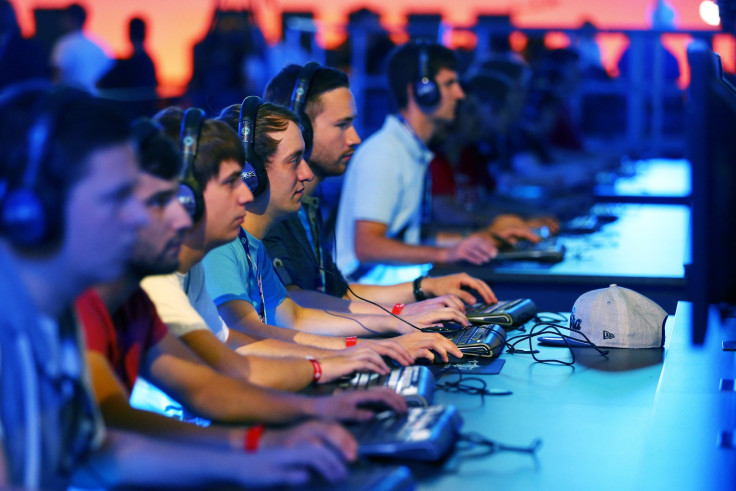 © Copyright IBTimes 2023. All rights reserved.