Tori Spelling, Her 5 Kids Stay At Motel After Dean McDermott Split: Report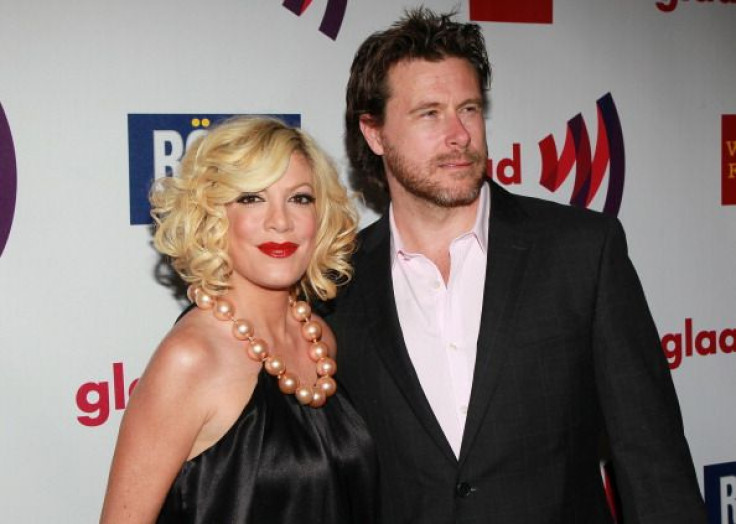 KEY POINTS
Tori Spelling and her children were spotted leaving a motel Saturday
Spelling's decision to stay in a motel reportedly had nothing to do with a separation from Dean McDermott
She previously said they had been getting sick at home and learned that the property had a mold infestation
Tori Spelling is believed to be staying at a motel with her kids, according to reports.
The former "Beverly Hills, 90210" star was photographed leaving a $100-a-night motel in the Los Angeles area with her children — Liam, 16, Stella, 15, Hattie, 11, Finn, 10, and Beau, 6 — Saturday, Page Six and the Daily Mail reported.
All five children are believed to be staying with Spelling after her husband, Dean McDermott, announced their separation a few weeks ago.
In the photos obtained by both outlets, Spelling flaunted her abs in a black cropped top with navy blue pants and baby blue and white Nike Dunk Low sneakers. She was carrying a tote bag on one shoulder and was holding her youngest child in one hand.
All five of her kids were dressed casually and stayed close together as they exited the roadside lodge.
Spelling was also photographed walking down the steps of the motel while rocking an oversized black Kiss graphic T-shirt and matching black shorts.
This comes weeks after McDermott announced via Instagram that he and Spelling had separated after 17 years of marriage. He deleted the post several hours later.
"It's with great sadness and a very very heavy heart that after 18 years together and 5 amazing children, that @torispelling and I have decided to go our separate ways and start a new journey of our own," he wrote on the June 17 post.
However, an unnamed source told Us Weekly that Spelling and her kids' stay at the motel had nothing to do with any marital strife with McDermott. Instead, it was due to a mold problem at their house, which the actress had previously announced.
"Tori and Dean are doing really good and her staying at a hotel with their kids has nothing to do with a separation," the source said. "They decided to stay there because of the ongoing mold problem at their house. Tori is taking this issue very seriously and isn't going to subject herself or her kids to that."
Spelling revealed on Instagram back in May that an extreme mold infestation at their home was causing her and her family to suffer serious health issues.
The actress said her children had been on a months-long "continual spiral of sickness" before the fungus was discovered.
She initially thought that it was normal "when you have young kids in school" because "they just continually bring sicknesses home." However, she realized that they were "at home sick more than being in school" and decided to reassess things.
She knew something was wrong when her kids began spending their days sleeping and telling her they felt dizzy when awake. She added that the "pieces began to fall into place" after inspectors found plentiful mold throughout the property, which she had overlooked when she moved into it despite it being labeled a "health hazard."
"We now know that when the house was labeled a health hazard and not live able (sic) that wording was FACT. We now GET IT! It's hard to just uproot a huge family especially in midst of all feeling so sick and in bed. But, we now will vacate the home asap," she wrote.
The TV star famously grew up living in a massive mansion owned by her late father, producer Aaron Spelling.
The 56,500-square-foot French chateau-style property has 123 rooms, 27 bathrooms and 14 bedrooms on five acres. It was listed for sale in February 2022 for $165 million.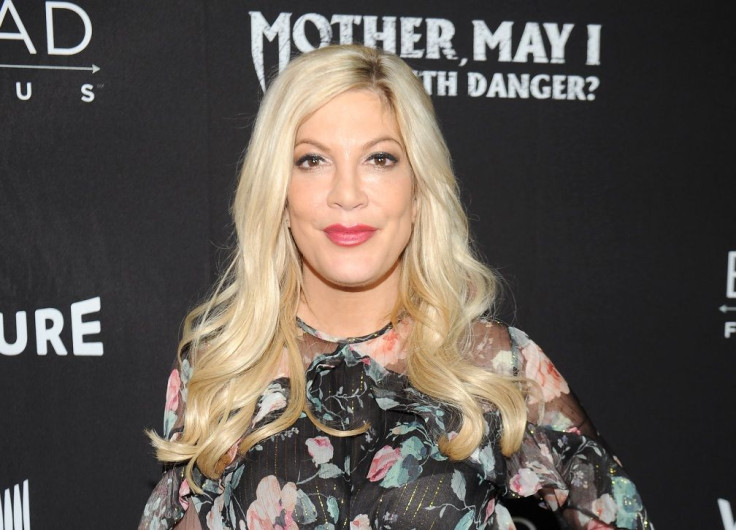 © Copyright IBTimes 2023. All rights reserved.