'Toy Story 4': Watch Blu-ray Release Trailer, Bonus Content Details Revealed
Fans will be able to watch "Toy Story 4" in Blu-ray and digital soon. The release date of the Blu-ray and the bonus content details have been announced online.
Disney released a new trailer of the animation film and revealed the release date of the Digital and Blu-ray editions of the movie. The film will come with additional content like deleted scenes and special features.
The Digital edition will be released first on Oct. 1 and the Blu-ray will be released on Oct. 8. They are both currently available for pre-order.
As far as the bonus content is concerned, there will be six deleted scenes featured in Blu-ray, Screen Rant reported. The Digital edition will have one more, exclusive deleted scene.
The features will include a video showing how the filmmakers re-imagined Bo Peep (Voice by Annie Potts), a video exploring the friendship between Woody (Voice by Tom Hanks) and Buzz (Voice by Tim Allen), videos about the new characters that have been introduced in "Toy Story 4," a feature showing the cast and crew members and their love for toys, and a behind-the-scenes video about how the dialogue recording process works at Pixar. There will also be an audio commentary and more trailers for the fans to watch.
The Digital release appears to be getting a little more attention than the Blu-ray. The Digital edition will contain an exclusive feature titled "Anatomy of a Scene: Prologue," which is about the cast members sharing details about some important scenes in the film and how they worked on them.
"Toy Story 4" is Disney's fifth film this year to cross the $1 billion mark at the box office. The physical copies that will be released on October 8 include 4K Ultra HD, Blu-ray and the Digital Code as a combo pack, Collider reported. There are also a Multi-Screen Edition and the single DVD options the fans can choose from.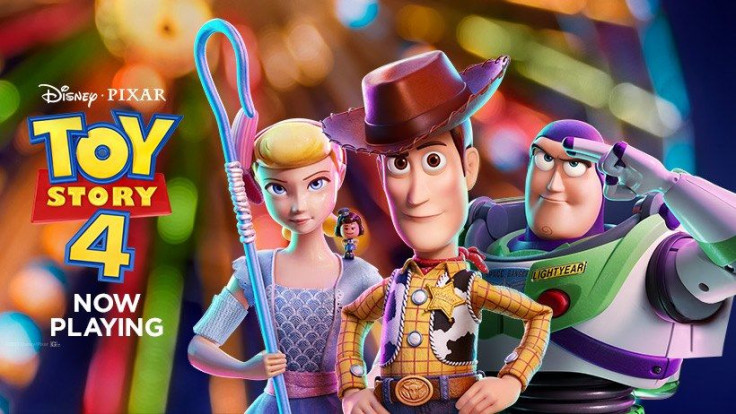 © Copyright IBTimes 2023. All rights reserved.