Travis Scott Spoils Baby Stormi With Diamond Necklace In Kylie Jenner's Video
Travis Scott and "wifey" Kylie Jenner have no qualms about spoiling their baby daughter, Stormi, who recently turned 1 year old.
Scott, 26, recently had another birthday surprise for Stormi after her lavish birthday party: a diamond chain necklace. Jenner took to Instagram Story to share a video of the expensive jewelry, which featured a lightning bolt design that seems to be a reference to her weather-themed name.
"Look at what your daddy got you girl," Jenner, who has 178.2 million followers on Instagram, said in the clip posted over the weekend. "You're just too cute."
Last Sunday, Jenner and the six-time Grammy-nominated rapper threw a theme park-inspired birthday party for Stormi. The bash included fairground rides and even a live performance by Baby Shark.
Scott took to Instagram on her birthday to share an adorable photo of his daughter, along with a sweet message for the birthday girl. The snap showed Stormi smiling as she sits in a piggybank-design chair inside a room filled with little pig toys.
In his message, Scott gushed over little Stormi, calling her "my queen, my heart, my air, my everything." He called her the "smartest" and most "loving" baby and said he is looking forward to sharing more beautiful days with his daughter.
But Stormi wasn't the only girl in Scott's life who recently received diamond bling from him. In her recent post, Jenner also showed off the gorgeous diamond engagement ring on her left ring finger that she has been wearing since last month.
Stormi's cousin and Khloe Kardashian's daughter, True, was also spotted with some expensive bling over the weekend. Kardashian shared a photo on Instagram Story of two pairs of gold hoop earrings she recently received, one obviously much smaller than the other and intended for her daughter True's tiny earlobes.
Kardashian wrote in her post that she was "dying" over the hoops, but sadly added that she doesn't think her daughter with Tristan Thompson is old enough to wear them. Fortunately, True did get her ears pierced last summer, so it may only be a matter of time before Kardashian and her daughter can go out wearing mother-daughter earrings.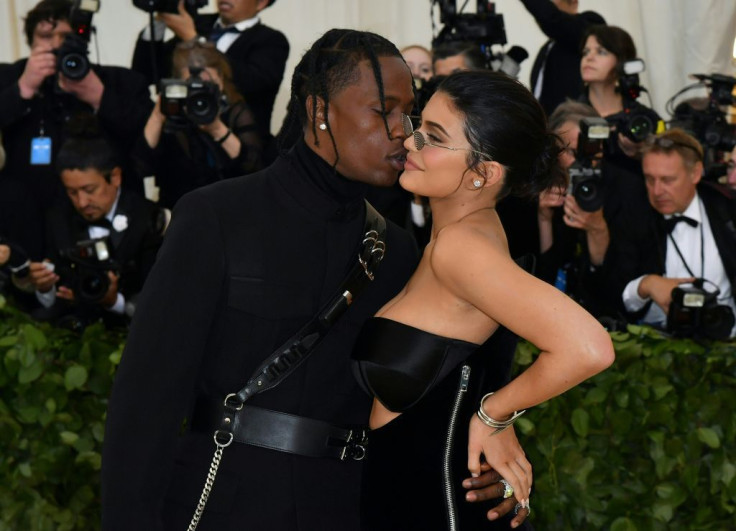 © Copyright IBTimes 2023. All rights reserved.