Tribune Publishing Closes Five Major Newsrooms Through 2021 Amid Pandemic Concerns
Citing the continued concerns related to the coronavirus pandemic, Tribune Publishing Co. announced on Wednesday that five of its major newsrooms would be closing through at least January 2021. Employees from New York Daily News, the Orlando Sentinel, the Morning Call in Allentown, Pennsylvania, and Maryland's the Capital Gazette and the Carroll County Times will work remotely in the coming months.
"As we progress through the pandemic and as needs change, we will reconsider our need for physical offices," Tribune spokesperson Max Reinsdorf said in an email statement. "We will keep employees informed of decisions as they are made."
Once the most widely circulated newspaper in the U.S., the Daily News was sold to Tribune in 2017 for $1 after years of financial hardship, after which half of its staff was cut. The Associated Press reports that employees will be given until Oct. 30 to retrieve their belongings from the Manhattan newsroom.
Reinsdorf said that the Daily News' physical location was considered permanently closed for the time being, while Tribune evaluates the need for a physical newsroom in the future.
According to an Orlando Sentinel report, Tribune has been struggling to keep up with the financial requirements of its physical locations. Citing an SEC filing from June 8, the report found that the company was behind on three months of rent payment for "a majority of its facilities."
One of the most prolific conglomerates in the U.S., Tribune Publishing also owns the Chicago Tribune, the Baltimore Sun, Virginia's Daily Press, the Virginian-Pilot, and the Hartford Courant. Based in Chicago, Tribune Publishing is the third-largest publisher in the U.S., behind only Gannet and the McClatchy Co.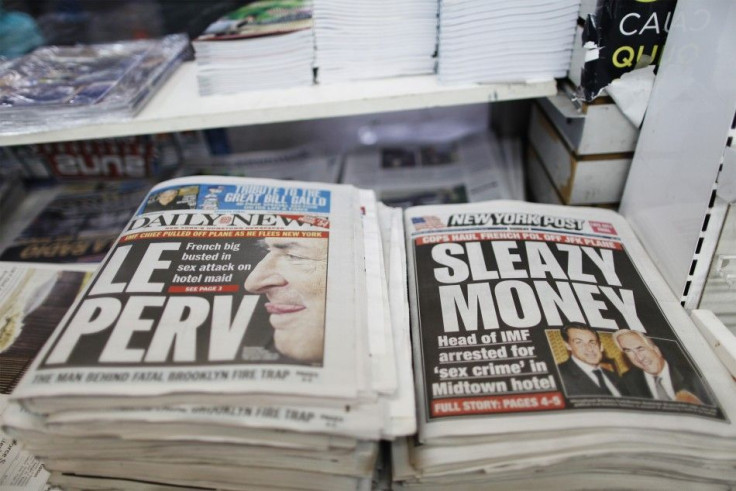 © Copyright IBTimes 2023. All rights reserved.