Tribune Publishing Changes Name To Tronc, Moves Listing To Nasdaq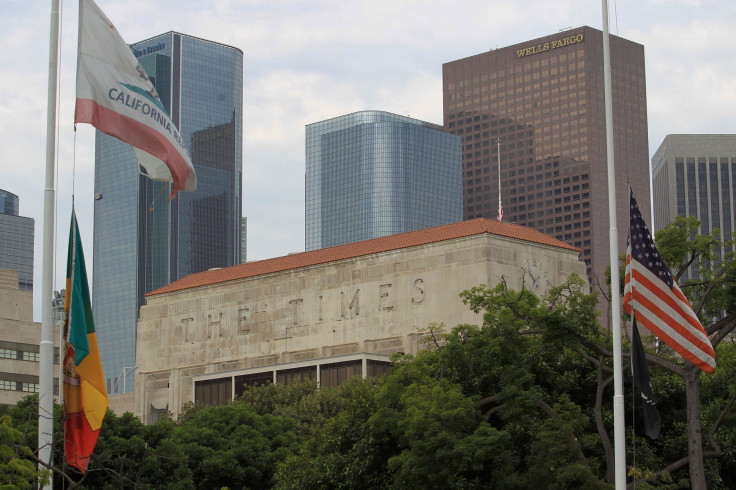 LOS ANGELES — The august Los Angeles Times is now part of something called tronc Inc.
After Thursday's annual shareholder meeting in downtown Los Angeles, LA Times' parent Tribune Publishing announced it would be changing its name to tronc Inc. and moving its shares from the New York Stock Exchange to the Nasdaq, effective June 20.
In the release, the future consonant-heavy media organization describes itself as a "a content curation and monetization company focused on creating and distributing premium, verified content across all channels," or a news organization, in other words. It also "plans to launch www.tronc.com, a visual content portal that will curate tronc's premium content across all of its award-winning brands in one convenient place," or a website.
"Our industry requires an innovative approach and a fundamentally different way of operating," Ferro said in the release.
Earlier in the day, Tribune Chairman Michael Ferro won a big victory when he had his slate of board members confirmed. That was despite opposition from USA Today publisher Gannett, which had twice offered to buy the company — the second time at a nearly 100 percent premium — and large shareholders such as Oaktree Capital Management, who accused Ferro of failing to maximize shareholder value by not engaging with Gannett to their satisfaction.
A key factor in Ferro's victory was his recruitment of biotech billionaire Patrick Soon-Shiong, who became Tribune's largest shareholder last month and its new vice chairman Thursday. Soon-Shiong told Bloomberg he plans to use technology he's developed to revitalize the newspaper user experience, including "machine vision" technology that would bring stories to life by swiping a smartphone over them.
"In the wake of significant disruption, it is time to bring the legacy publishing business into the modern era and leverage innovative technology — from machine learning to artificial intelligence — to create long-term sustainability and vitality," Soon-Shiong said in the statement.
Reporters weighed in, as well:
© Copyright IBTimes 2023. All rights reserved.