'True Blood' Season 6 Spoilers: Episode 1 Synopsis Leaked; What Will Happen In The Season Premiere, 'Who Are You, Really?'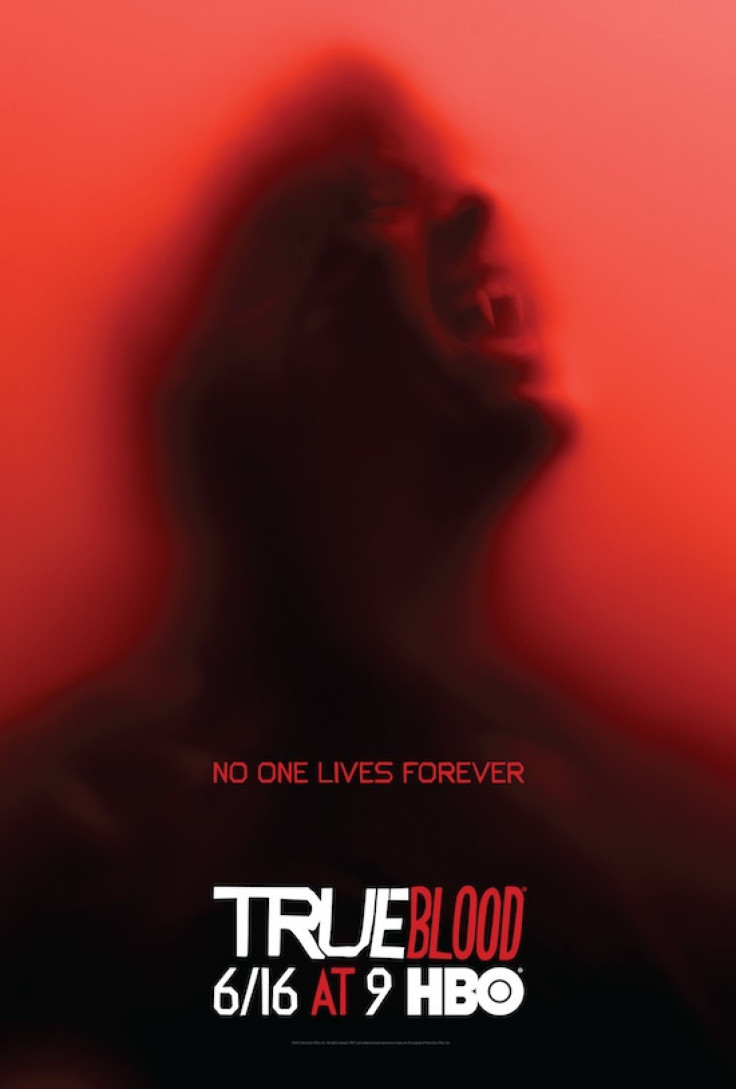 Season six of "True Blood" is almost upon us! We've got the scoop on the season premiere, on HBO Sunday, that every fangbanger is dying for. So, what can you expect from episode one? Lots of trouble!
Billith
Billith has rise-eth --- and everyone has flee-eth. With Bill's surprising reincarnation, Sookie, Eric, Jason, Jessica, Tara, Pam and Nora will be running from the Authority, unsure of what dangers lay with Bill's new bloody (and naked) form.
Shifters
The last time we saw Sam and Luna, they had broken into the Authority to rescue Emma from Steve Newlin. Luna shifted into Newlin to impersonate him on air, and Sam ended up flying into Rosalyn's mouth and shifting inside her. The whole ordeal was caught on camera, informing the world of the vampire's mistreatment of humans.
Viewers were uncertain if Luna survived, but judging by the synopsis for "Who Are You, Really?" it appears that Luna (for the moment) is OK. Like Sookie and the gang, Luna, Sam and Emma will also be fleeing the Authority.
Wolves
Alcide became the new packmaster at the end of season five, and the premiere episode will find him discovering that the title comes with "unsavory side dishes but other major perks." While we're not sure what the "unsavory side dishes" are, we have a feeling that the "major perks" have to do with Alcide being "'True Blood' Naked." Actor Joe Manganiello teased that he will have "a lot of dating options" with the new title of packmaster.
The Governor
Louisiana Governor Truman Burrell will be introduced in the season six premiere. As we previously reported, the governor has a vendetta against vampires (reportedly because his wife left him for one), and episode one will have him vowing "open season on vampires."
Faerie Babies
With all the drama that went down in the season five finale, it's easy to forget that Andy became a single father to multiple human-faerie newborns. Season six will show how he's dealing with raising the hybrid infants.
Jessica's Mourning
Bill's loss was huge, especially for Jessica. With her maker turned into Billith, the vampire has nowhere to go but back to the Compton house. However, a spoiler on DreadCentral.com shows that she won't be alone for long.
Jason's New Acquaintance
In a world full of a lot of scary things that go bump in the night, Jason somehow thinks it a good idea to hitch a ride with "an eerie stranger." We're not sure, but our theory is that the eerie stranger is an old Stackhouse faerie relative named Niall.
"True Blood" returns for its sixth season on Sunday. You can watch the series premiere at 9 p.m. on HBO.
© Copyright IBTimes 2023. All rights reserved.