Trump Border Wall Construction Starting? Homeland Security Doesn't Have Enough Money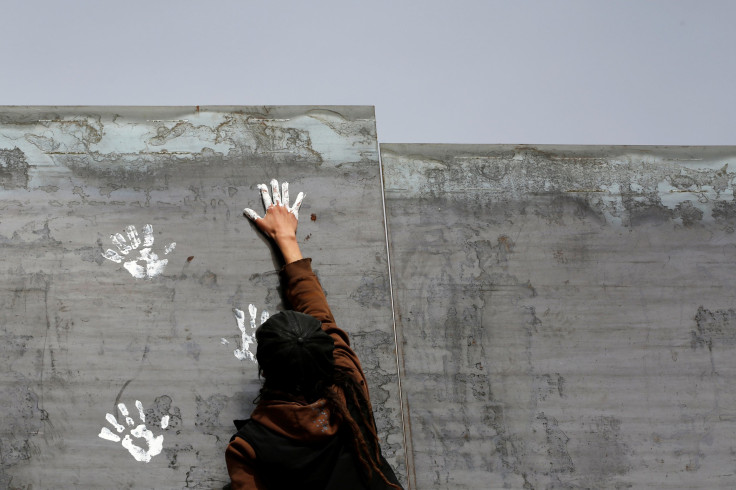 President Donald Trump's promise to begin construction on a wall along the U.S. border with Mexico soon reportedly has run into a roadblock: no money.
Reuters reported Wednesday the Department of Homeland Security has just $20 million on hand that could be redirected to the project, which could cost as much as $21.6 billion.
In his speech before a joint session of Congress Tuesday night, Trump pledged to "soon begin the construction of a great, great wall along our southern border."
A document seen by Reuters indicates the $20 million might cover contracts for wall prototypes but is insufficient to start actual construction. The money would come from funds appropriated for a fence project in Naco, Arizona, that cost less than anticipated and from a project to put cameras atop trucks at the border, which has been delayed.
Bidding on the prototypes is expected to begin Monday. Some 265 businesses have indicated they are interested, a government website indicated.
Trump has said he would ask Congress to appropriate funds to get the wall built but that Mexico ultimately would pay for it, something Mexico has said is not going to happen. House Speaker Paul Ryan has said he would include funds for the wall in the fiscal 2018 budget.
The issue has frayed relations with Mexico with both current President Enrique Pena Nieto and former President Vicente Fox objecting to the wall itself as well as Trump's demand that Mexico pay for it.
"Mexico won't give a single peso for that #FuckingWall," Fox has tweeted.
The administration has floated the idea of slapping a 20 percent tax on imports from Mexico to fund the wall. Mexican imports in 2015 totaled $295 billion compared to $236 in exports, a $59 billion trade deficit. White House spokesman Sean Spicer said taxing just the deficit could raise $10 billion.
Such a tax, however, would raise consumer prices on everything from fruits and vegetables to automobiles.
© Copyright IBTimes 2023. All rights reserved.