Trump Defends Biden's Fall During Air Force Graduation: 'I Hope He Wasn't Hurt'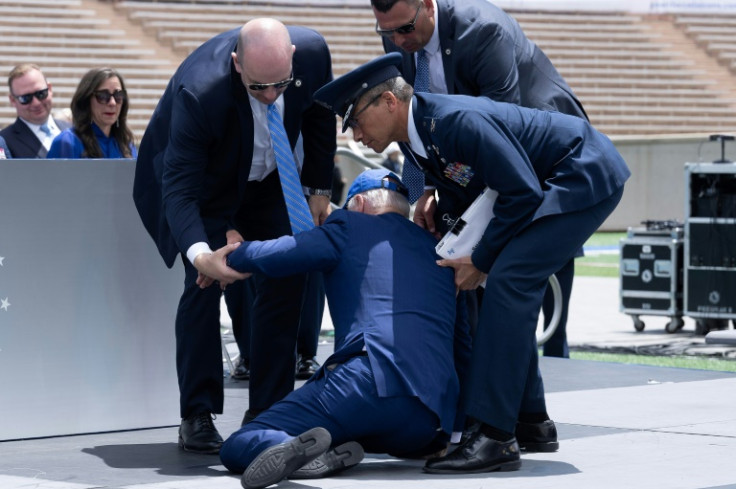 KEY POINTS
Trump was informed of Biden's fall by a member of the crowd during an appearance in Iowa
The former president said that he hoped Biden "wasn't hurt"
Trump said he "tiptoed down" a ramp at the West Point commencement in 2020 to avoid falling
Former President Donald Trump, in an unusual show of empathy, said he hoped that President Joe Biden "wasn't hurt" after the latter fell on stage during the commencement ceremony at the U.S. Air Force Academy in Colorado Thursday.
"That's too bad," Trump said during an appearance in Iowa Thursday after a member of the crowd told him about the incident. "That's a bad place to fall. ... That's not inspiring."
"Well, I hope he wasn't hurt," Trump said, as seen in a video shared by the Associated Press.
The 76-year-old former president recalled his own unsteady walk down a "slippery" ramp during the commencement exercises at the U.S. Military Academy at West Point three years ago.
"You gotta be careful about that because you don't want that, even if you have to tiptoe down the ramp," he added.
Trump described his 2020 West Point speech as "the best speech I think I've ever made" and pointed out that the ramp "was pure like an ice-skating rink, and it was like 25 feet long."
"I'm talking to the General," he recalled. "He has boots on, you know big combat boots and their rubber soles. I have nice, leather [shoes], and I say, 'You know what general, get ready. If I grab you, you just get ready 'cause I have this stupid ramp that somebody put up.'"
However, he claimed that all the news media focused on at the time was how he "tiptoed down" the ramp and not the contents of his speech.
In 2020, Trump faced scrutiny after he was captured on video carefully walking down the ramp after giving a speech at the West Point commencement. He later said in a tweet that the ramp was "very long and steep, had no handrail and, most importantly, was very slippery" and that the last thing he wanted was to "fall."
Despite his claims, the Washington Post reported at the time that it was sunny and clear-skied.
Biden fell Thursday after nearly two hours of standing on stage and shaking hands with U.S. Air Force Academy graduates. He was quickly helped to his feet by Air Force officials.
Although the White House said that Biden was uninjured and that his tumble was due to a sandbag on stage, social media users couldn't help but use the event to question his fitness for office amid his 2024 reelection bid.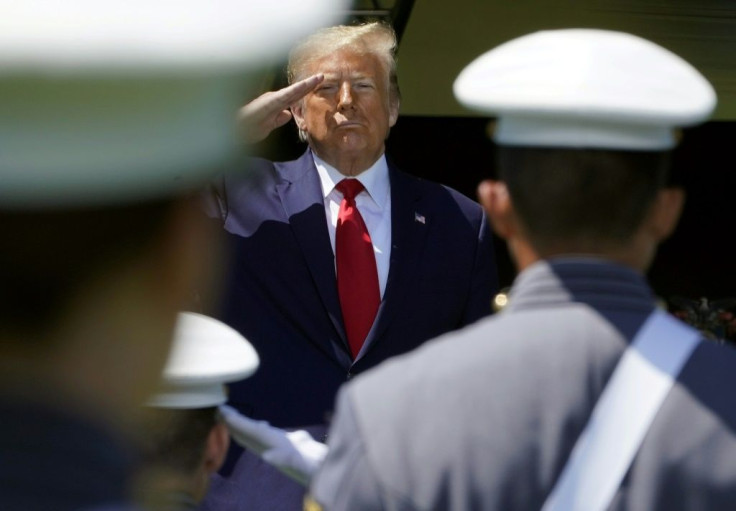 © Copyright IBTimes 2023. All rights reserved.