Trump Impeachment Poll: 51% Of US Want Trump Convicted, Removed From Office
KEY POINTS
51 percent of Americans want the Senate to find Trump guilty and remove him from office
Americans also believe the two impeachment charges: abuse of power and obstruction of Congress
53 percent disapprove of Trump handling his job as president while 43 percent feel otherwise
Most Americans want the Senate to impeach and remove Donald Trump as president of the United States. They also view as true each of the two impeachment charges that form the basis for Trump's Senate trial starting Tuesday. Most also disapprove of the way Trump, Republicans and Democrats in Congress are handling the impeachment proceedings.
These results were revealed in a new CNN poll conducted by SSRS from Jan. 16 to 19 and released Monday. The poll is the first major national telephone poll since House Democrats sent the articles of impeachment to the Senate on January 16 to formally begin Trump's impeachment trial.
Fifty-one percent of poll respondents want Trump removed from office in the Senate impeachment trial while 45 percent say the Senate should vote against conviction and removal. It also finds that a majority supports the twin impeachment allegations Trump abused the power of his office and obstructed Congress.
Fifty-eight percent say Trump abused the power of the presidency to obtain an improper personal political benefit from Ukraine. On the other hand, 57 percent say it's true Trump obstructed the House of Representatives in its impeachment inquiry. Trump forbade witnesses from testifying and withheld vital evidence from the House committees conducting the impeachment inquiry from September to December 2019.
Respondents also fault the GOP for its handling of the impeachment process with 54 percent saying they disapprove of the way Republicans are handling the impeachment proceedings. Thirty-nine percent approve. Fifty percent of respondents disapprove of the way Democrats in Congress are handling impeachment while 46 percent think otherwise. Nearly six in 10 Americans (57 percent) disapprove of Trump's handling of impeachment.
As for race and gender, eight in 10 women of color (79 percent) say the Senate should remove Trump. The figure is 59 percent among non-white men; 49 percent among white women; and 33 among among white men.
Fifty-nine percent of white women with college degrees say Trump should be removed from office compared with 43 percent among white women without degrees. Among white men, 44 percent of those with degrees want Trump out while only 27 percent among white men without college degrees feel the same way.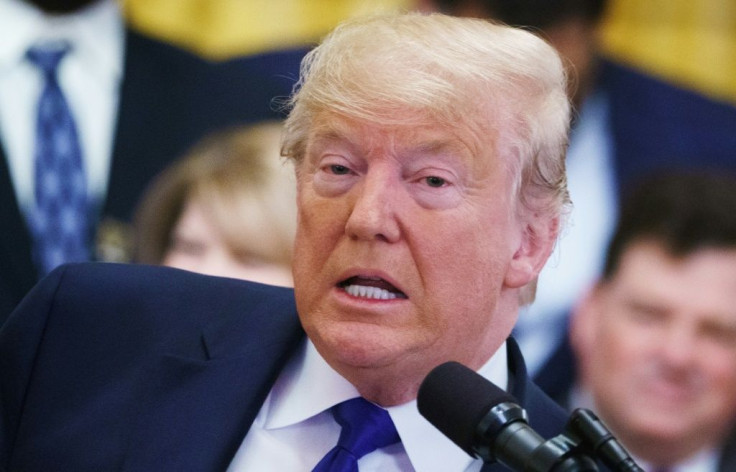 By age groups, 56 percent of those under age 45 say Trump should be removed. Older Americans are more evenly split with 47 percent in favor among those age 45, and 50 percent opposed.
The poll found a decrease to 28 percent in the number of Americans saying the Senate impeachment trial will help Trump's chances in his reelection bid from 32 percent in December 2019.
The same CNN poll shows 53 percent of respondents saying they disapprove of the way Trump is handling his job as president as against 43 percent with the contrary opinion. This result is exactly the same as the previous poll taken from Dec. 12 to 15, 2019. Trump's disapproval rating for 2019 peaked in the Oct. 17 to 20 poll where 57 percent said they disapproved as against 41 percent saying otherwise.
© Copyright IBTimes 2023. All rights reserved.