Trump Mishandling Coronavirus Outbreak? President Asks Pharma Experts If Flu Vaccine Could Help Treat COVID-19
Amidst growing concern over the global spread of COVID-19, the illness caused by a new coronavirus, the White House held a meeting Monday about the development of a vaccine for the disease. The meeting may have shed renewed light about President Trump's lack of understanding about the nature of vaccines as he frequently needed to be corrected by the gathered pharmaceutical executives and health experts.
Trump at one point asked if the current flu vaccine could have any impact on COVID-19. This came after Leonard Schleifer, CEO of Regeneron, noted that millions of Americans have that vaccine.
"You take a solid flu vaccine, you don't think that would have an impact, or much of an impact, on corona?" Trump asked.
"No… probably none," the CEO responded after being interrupted.
Trump also expressed surprise at learning the number of deaths in the U.S. from the flu every year at an earlier meeting, which he revealed at a North Carolina rally the same day.
"Three or four weeks ago, I was sitting there and I said, 'What do we lose with the regular flu?' They (health officials) said 'about 27,000 minimum,'" Trump said. "It goes up to 70, sometimes even 80, one year it went up to 100,000 people. I said, 'Nobody told me that, nobody knows that.'
"So I actually told the pharmaceutical companies that they have to do a better job on that vaccine."
The World Health Organization said it could take up to 18 months to develop a COVID-19 vaccine.
Trump's comments come after he issued highly questionable statements Wednesday at a news conference.
"We're rapidly developing a vaccine," Trump said at the news conference. "The vaccine is coming along well, and in speaking to the doctors we think this is something that we can develop fairly rapidly."
FactCheck.org described Trump's statement as "misleading."
Trump has also been criticized for downplaying the severity of the outbreak, suggesting that the number of confirmed cases in the U.S. would drop.
A reported six patients have died from coronavirus in the U.S., as of Monday.
The virus, which originated in China's Hubei province, has infected more than 90,000 patients worldwide and killed an estimated 3,100. The majority of these patients are still from China.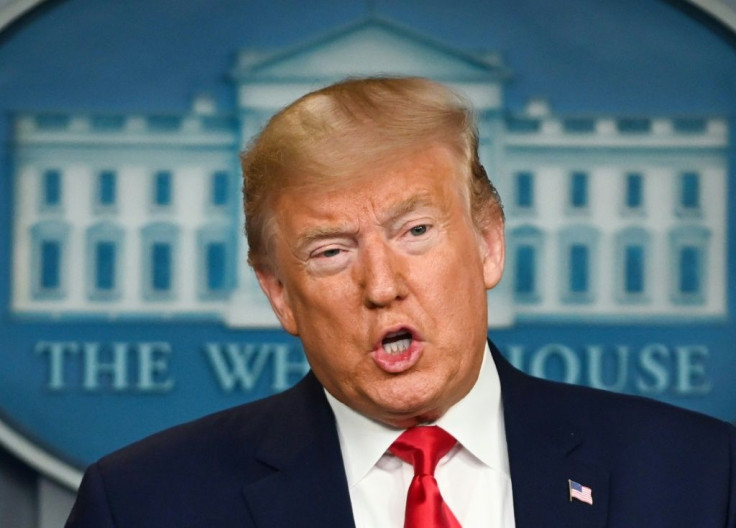 © Copyright IBTimes 2023. All rights reserved.