Trump Payroll Tax Deferral 'Must Be Voluntary' For Federal Workers & Military, Lawmakers Argue
Federal workers and members of the military could be given the option to decline President Trump's payroll tax deferral program is lawmakers have their way.
According to The Hill, both members of the House and Senate have sent letters to Treasury Secretary Steven Mnuchin and Office of Management and Budget Director Russell Vought asking for a quick alteration of the policy as it affects federal workers and members of the military.
"Since federal agencies are currently altering paychecks on a mandatory basis to implement the deferral—regardless of whether individuals want to participate—I urge you to expedite the consideration of our request to make this voluntary as soon as possible," Senator Chris Van Hollen wrote in his letter.
The payroll tax deferral was signed by the President in August as a means of helping workers as the coronavirus continued throughout the country. The memo allows employers to stop withholding Social Security taxes from workers' paychecks until the end of the year, but the amounts would be recouped by the government by increased payments being withheld during the first few months of 2021.
Private-sector employers and state governments, as well as businesses, have been able to opt-out of the program, but that option was not given to members of the military or civilian employees of federal agencies, which has led to the call for the option not to participate now.
Van Hollen wasn't the lawmaker to call for a change to the rule, with Rep. Don Beyer and a group of more than 40 additional members of the House stating in their own letter that the withholding of taxes has been chaotic, and that it has already begun on paychecks. They have requested that the deferral option be made as quickly as possible in order to make the conversion easier on payroll service providers.
The deferral was part of a series of executive orders the President signed in August as Congress continued to stall on a second Coronavirus Relief package. In addition to the tax deferral, the orders expanded unemployment benefits to include an additional $400 a week, an expansion on eviction moratoriums and extended federal student loan forbearances.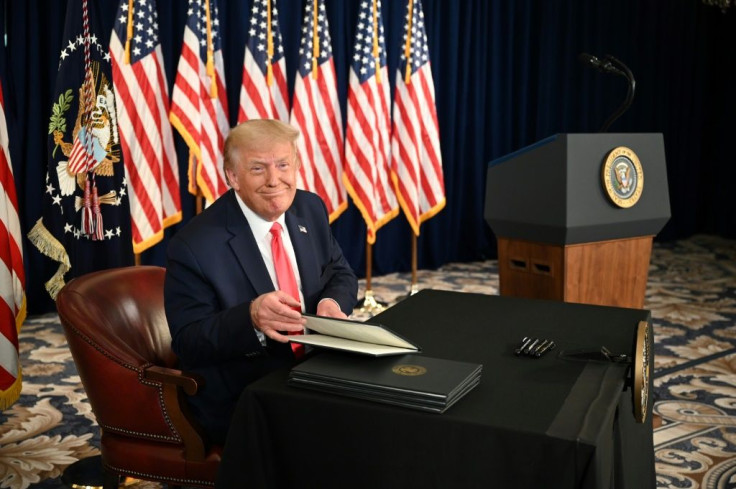 © Copyright IBTimes 2023. All rights reserved.