Trump Says Apple CEO Tim Cook Has 'Eyes Open' To US Production, Wants To Do 'Something Major'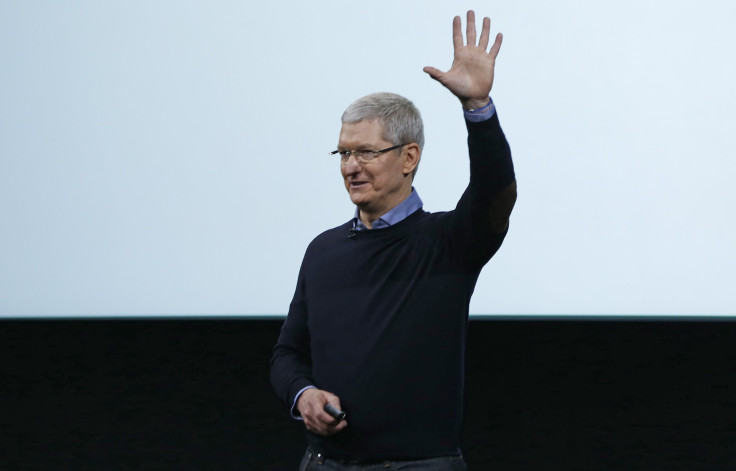 President-elect Donald Trump said in a recent interview with Axios that he spoke to Apple CEO Tim Cook about making iPhones in the United States.
Trump says the CEO has his "eyes open to it" and that he believes Cook "loves this country and I think he'd like to do something major here."
It is unclear when Trump spoke to Cook, but both met along with other tech leaders last month at Trump tower.
Trump has strongly criticized companies for taking their production overseas, including tech companies like Apple. Throughout his presidential campaign, Trump promised to implement a 45 percent tariff on goods made in China (though Trump's businesses have their own problem with Chinese-made products), where many Apple products and parts are made.
He also promised to make Apple bring jobs to the United States.
"We're going to get Apple to build their damn computers and things in this country instead of in other countries," he said in January.
"How does it help us when they make it in China?" Trump said in March.
But Cook previously said in a 2015 interview with 60 Minutes the U.S. did not have enough skilled workers for the manufacturing of iPhones.
"Even if Trump imposes a 45 percent tariff, it is still possible that manufacturers will decide to continue production overseas as long as the costs together with the tariffs are lower than the amount they need to spend on building and running production lines in the U.S," said Cook.
But there is some movement going on. Foxconn Technology Group, which manufactures Apple's iPhones and other devices, confirmed to IBTimes last month its exploration of an expansion in the U.S. The Taiwan-based company said it was in "preliminary discussions regarding a potential investment that would represent an expansion of our current US operations."
© Copyright IBTimes 2023. All rights reserved.