Trump Says US Coronavirus Will 'Just Disappear' And Vaccine Will Arrive 'Very Soon'
KEY POINTS
President Donald Trump first claimed COVID-19 will simply disappear on February 27 when he said, "One day, it's like a miracle, it will disappear"
CNN said he's made 15 similar false claims since
Asked Wednesday if he still believes the disease will simply vanish, he replied, "I do. I do"
President Donald Trump was again accused of "magical thinking" by his critics when he falsely claimed Wednesday the COVID-19 pandemic resurging across the United States will magically "disappear."
Asked during a Fox News interview if he believes COVID-19 will still disappear, Trump replied, "I do. I do. Yeah sure. At some point. And I think we're going to have a vaccine very soon too."
He also said the U.S. is "headed back in a very strong fashion ... And I think we're going to be very good with the coronavirus. I think that at some point that's going to sort of just disappear. I hope."
Trump made these claims on a day when 37 states reported spikes in new COVID-19 cases since last week. And, for the first time, confirmed cases in the U.S. exceeded 50,000 in a single day.
This new high caps a horrific four-day span starting Sunday where total new cases nationwide all exceeded 40,000. There were 41,000 cases Sunday, 45,000 cases Monday, 46,000 cases Tuesday and 50,000 cases Wednesday, according to Worldometer data.
The total for these four days alone exceeded 180,000 new cases. The week from June 28 to July 4 is on track to become the worst week in the pandemic in the United States. The U.S. has reported 2.78 million cases since the first case in January.
Jim Sciutto, Chief National Security Correspondent for CNN, blasted Trump's latest statement, saying magical thinking is "not a cure" or a strategy. He noted this isn't the first time Trump has said COVID-19 will simply disappear. Since February, Trump has said COVID-19 will "go away" at least 16 times, most recently on Wednesday, said CNN.
The first time he said so in public was on February 27 when he said, "It's going to disappear. One day, it's like a miracle, it will disappear."
He repeated the same claim on March 12 when he said, "It's going to go away ... The United States, because of what I did and what the administration did with China, we have 32 deaths at this point … when you look at the kind of numbers that you're seeing coming out of other countries, it's pretty amazing when you think of it."
Twenty-seven U.S. states are reporting exponential increases in cases, said Dr. Carissa Etienne, Regional Director for the Americas of the World Health Organization (WHO). She warned countries, states and cities that relaxed restrictions too soon might be swamped by new COVID-19 cases. She did, however, hold out hope for the future.
"The battle is tough but it is far from lost," she pointed out.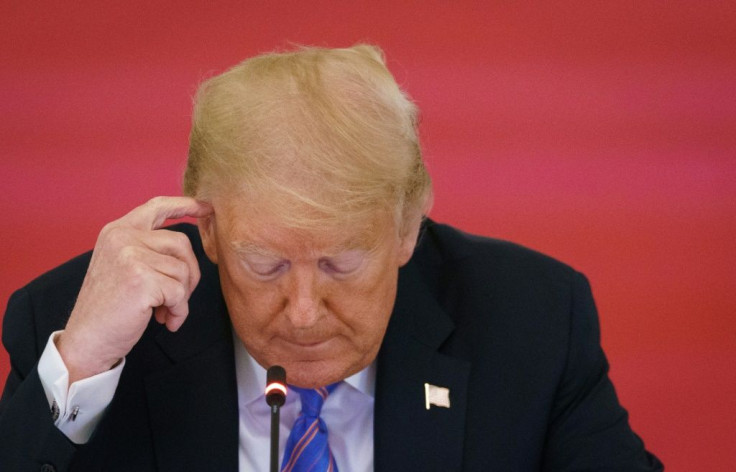 © Copyright IBTimes 2023. All rights reserved.
FOLLOW MORE IBT NEWS ON THE BELOW CHANNELS