Trump Social Media Platform Under Investigation As Federal Regulators Continue Inquiry
A federal investigation is expanding into former President Donald Trump's social media platform, Truth Social, according to filings released Monday from the Securities and Exchange Commission. Federal securities regulators are seeking "additional documents and information."
An investigation began into the merger between Truth Social and Digital World Acquisition Corp. (DWAC) in October 2021, not long after DWAC and Trump Media & Technology Group Corp (TMTG) had formally announced the merger.
The companies expected the deal to close in the latter half of 2022. However, the expansion of the investigation could delay the special purpose acquisition company (SPAC) deal. Specifically, the SEC wants to know if DWAC and TMTG began negotiations for a merger before DWAC went public, which would be illegal.
Authorities also expressed interest in "communications regarding and due diligence of potential targets other than [TMGT]."
In its filing, DWAC also wrote that "any resolution of the investigation could result in the imposition of significant penalties, injunctions, prohibitions on the conduct of Digital World's business, damage to its reputation, and other sanctions against [DWAC]."
The fate of Truth Social, which launched on Feb. 21, depends on the completion of the merger. The launch of the platform had not been as successful as expected.
Trump has regularly used the platform, which he has used to criticize the public hearings run by the Select Committee to Investigate the Jan. 6 riots. Trump currently has 3.25 million followers on the platform.
He also said he would not rejoin Twitter even after the platform's potential owner Elon Musk said he would let him return despite Twitter banning Trump days after the Jan. 6 attack. Trump's tweets allegedly sparked violence after he praised the insurrectionists at the Capitol.
Truth Social claims its main focus is free speech. Variety noted that Truth Social has banned those who discuss the Jan. 6 hearings and those who reference the hearings in a way that is negative towards Trump.
In Monday's premarket trading, shares of DWAC plunged 8.2% after the SPAC said it received another SEC subpoena. Shares of DWAC on Tuesday closed at $27.30, down $10.71 or 28.18%.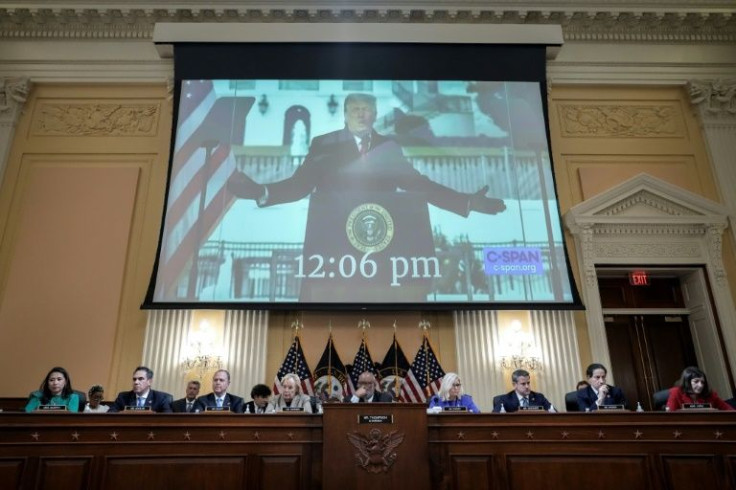 © Copyright IBTimes 2023. All rights reserved.