Trump Transition Update: What Does The Selection Of Reince Priebus As Chief Of Staff Say About Shaking Up Washington?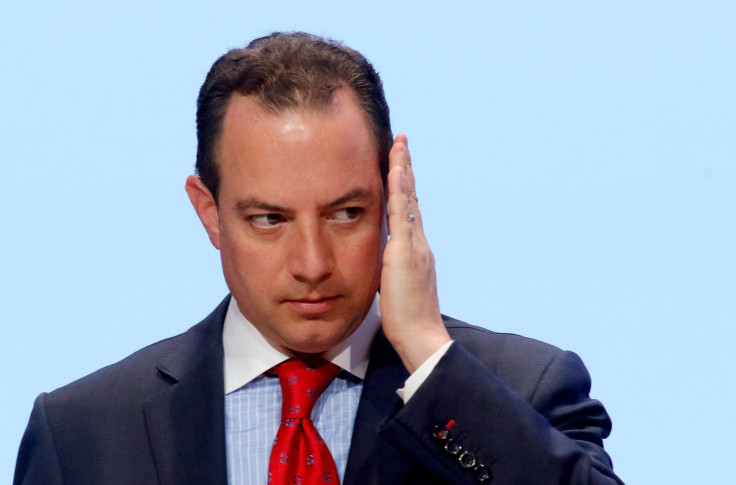 Maybe Donald Trump isn't the flame-thrower he portrayed himself as during the campaign after all. At least his choice of Republican National Committee Chairman Reince Priebus for chief of staff indicates he plans to work with the Washington establishment.
Speculation had centered on Priebus and alt-right Breitbart News Chairman Stephen K. Bannon as Trump's top two choices for the job. Bannon, who was CEO of Trump's successful presidential campaign, will serve as his chief strategist.
Trump spent much of the campaign railing against the relationships in Washington and pledged to "drain the swamp" if elected.
Meredith McGehee of Issue One, a bipartisan group attempting to reduce the interests of the wealthy in politics, told the Washington Post there's a big difference between Trump's rhetoric and actions.
"Much of what he said was, 'I'm going to change the game,' " she said. "Of all of his messages, that one I think clearly resonated the strongest. That's going to be incredibly difficult when the people you bring in are the experts at making the game work for them."
Former George W. Bush press secretary Ari Fleischer warned the decisions Trump is making now will reflect on his credibility.
"If you are a reformer and you genuinely want to change the system, you ban people who you say you're going to ban. Anything less starts to represent compromise," Fleischer said.
"The last thing in the world any newly elected president wants to do is go into complicated issues with blinders on. As a result, they look to people as advisers and implementers that have a full understanding of the subject matter they are supposed to address," said energy lobbyist Scott H. Segal in explaining Trump's about-face.
Lobbyists have been tapped for as much as $5,000 to help pay for the transition.
Trump's office said the Priebus and Bannon will help vice president-elect Mike Pence with the transition process, McClatchy reported.
A statement issued by Trump's transition team said Priebus and Bannon will be "equal partners."
Priebus is seen as an establishment figure with close ties to House Speaker Paul Ryan of Wisconsin and other GOP leaders. Bannon is more controversial, seen as encouraging Trump's more outrageous behavior and rhetoric, the Los Angeles Times noted.
Trump repeatedly pledged during the campaign to "drain the swamp," promising to end the cozy relationships between Washington a K Street lobbyists.
"We are fighting for every citizen that believes that government should serve the people, not the donors and not the special interests," the billionaire real estate developer promised exuberant supporters at his last campaign rally in Manchester, New Hampshire.
But there's little evidence Trump is on that road, especially in light of Priebus appointment.
Trump's transition team includes Rebekah Mercer, daughter of billionaire Robert Mercer, New York financier Anthony Scaramucci and Silicon Valley investor Peter Thiel.
The Washington Post reported top campaign fundraisers and lobbyists for some of the country's biggest industries are in charge of hiring and planning for specific agencies.
Priebus supported Trump as other Republican leaders shied away during the campaign, and Trump is known to value loyalty. Whether Priebus can tame the impulses of the president-elect and his inner circle is a separate issue.
A source told Politico Priebus is not seen as a Washington insider despite his ties to the establishment. He is expected, however, to bring a more functional relationship with Capitol Hill. Bannon used Breitbart to undermine Ryan.
Trump ally Roger Stone warned of rebellion if Priebus becomes chief of staff.
Chief of staff is the top White House employee and generally is the first position filled by the president-elect.
Campaign manager Kellyanne Conway told "Fox News Sunday" Priebus and Bannon both were essential to Trump's win.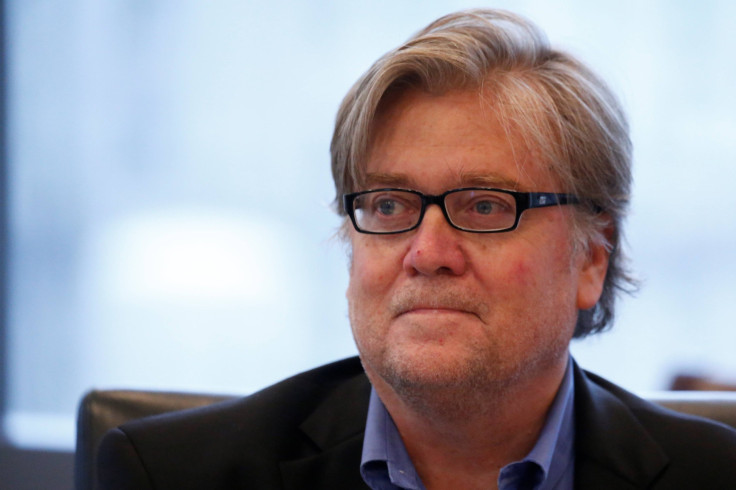 © Copyright IBTimes 2023. All rights reserved.