Trump Travel Ban News: Tim Cook Says Hundreds Of Apple Employees Affected Executive Order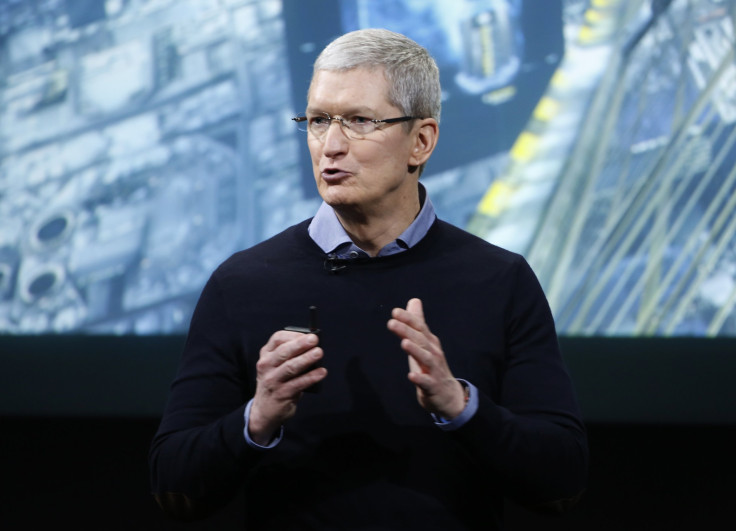 Apple CEO Tim Cook said the company is considering taking legal action against President Donald Trump's immigration executive order, Cook said in an interview with the Wall Street Journal published Tuesday night.
Cook said hundreds of employees at Apple are affected by the travel ban, adding that he received "heart-wrenching" letters from workers at the company.
His remarks come after Trump signed an executive order Friday barring immigration from seven predominantly Muslim countries. After the order was signed, protests across the country took off, with the tech industry being strongly vocal against the ban.
"More than any country in the world, this country is strong because of our immigrant background and our capacity and ability as people to welcome people from all kinds of backgrounds. That's what makes us special," said Cook in the interview. "We ought to pause and really think deeply through that."
Cook said the company is looking into taking legal action against the order, which is something Amazon and Expedia are already doing in the state of Washington. On Tuesday, it was revealed other major tech companies, including Google, Airbnb and Netflix, were invited to a meeting to discuss supporting a filing against the travel ban. Google said more than 187 workers were affected by the executive order.
In the interview, Cook said Apple is matching employees' donations to relief funds on a two-to-one basis. The CEO also said he continues to contact "very, very senior people in the White House" to talk about why repealing the executive order is important not only for Apple but for the country.
Cook had previously spoken out about the travel ban in an internal memo to employees over the weekend, in which he pointed out the company would not have existed without immigration, since Apple's late co-founder Steve Jobs' father was an immigrant from Syria.
"Apple would not exist without immigration, let alone thrive and innovate the way we do," Cook said in the memo. "I've heard from many of you who are deeply concerned about the executive order issued yesterday restricting immigration from seven Muslim-majority countries. I share your concerns. It is not a policy we support."
© Copyright IBTimes 2023. All rights reserved.
FOLLOW MORE IBT NEWS ON THE BELOW CHANNELS